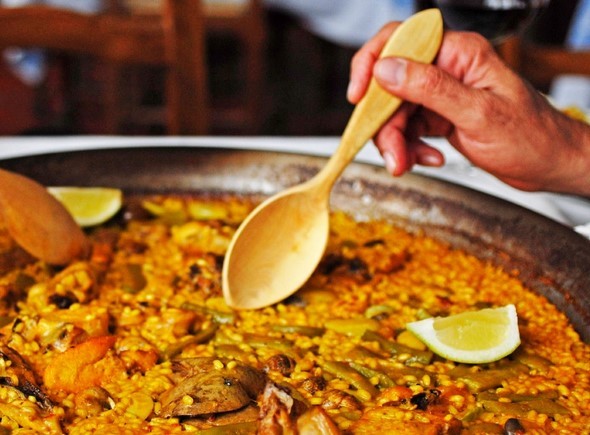 The Mediterranean coast boasts a lot to do, see, plenty of activities to enjoy, and above all – lots to taste! The cuisine is considered some of the best in quality, a result thanks to talented chefs and native recipes that know no rival. Seafood, vegetables, meat, rice and many more all come together in recipes that can be found in both restaurants and bars alike. We encourage you to visit the following ten places, where the Valencian cuisine can be relished with ease.
Price and value for money is always an important factor when it comes to food, and the Ca Sento restaurant have taken this into consideration, with a formidable menu where creativity and tradition can all be enjoyed at affordable prices. The Morgado Restaurant uses natural raw ingredients, fresh from the local areas resulting in dishes with incredible irresistible flavours. We can't forget The Albacar Restaurant, where the Mediterranean essence can be found in all of the dishes present on the menu, as well as being a beautiful nod to the past of an eighteenth century bodega.
Traditional Flavours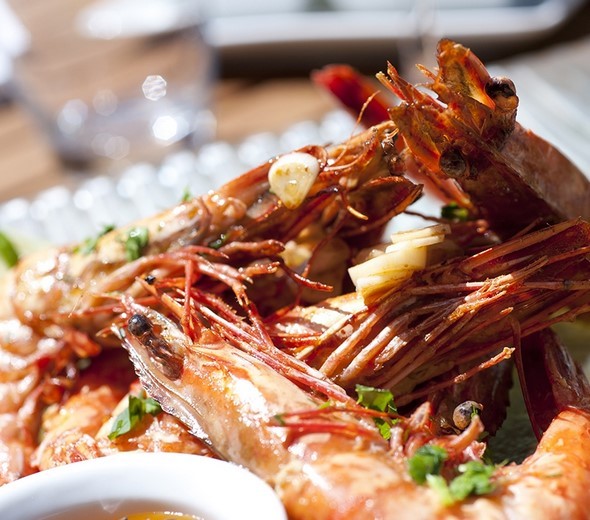 The gourmets and professionals of this sector have made it clear – The dishes of Mediterranean towns are more important than they seem. Not only are they made with natural healthy ingredients, but have also become part of the culture and an important part of their heritage – Whoever visits La Pepica will understand this statement; with more than a century behind it, this establishment has never forgotten its traditional backgrounds, meaning that even the most pickiest of palates are sure to enjoy their rices.
In the Barrio del Carmen, we can find La Pitanza; a culinary experience for those who enjoy fresh snacks, with cooks that use ingredients that are provided daily, fresh from the Central Market. Perla de Jávea, located in the bay named accordingly, invites us to enjoy a wide range of fish, shrimp, rice and many other delicacies that are sure to leave a lasting taste.
Valencian Paella – An Dish That Must Be Sampled By All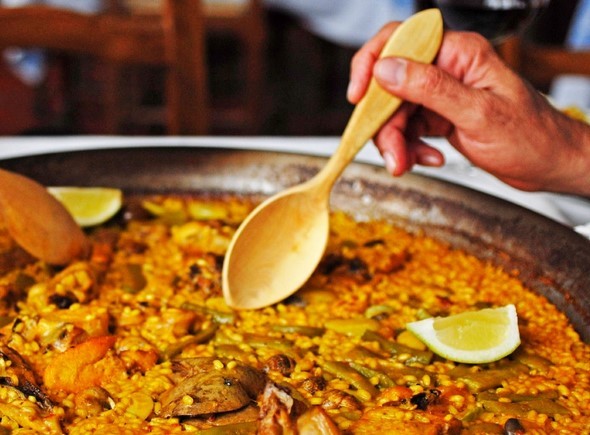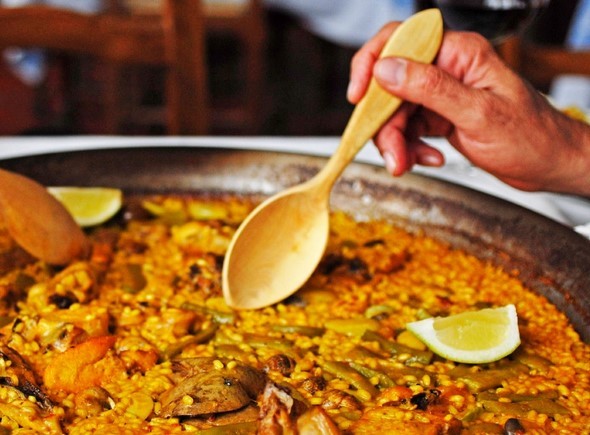 We cannot stress enough all the benefits of this dish and for many it's almost a tradition that can be found everywhere in the region with the Restaurante Levante being a prime example. Benisanó has an enviable track record offering paella made the traditional way being cooked on a barbecue – Something that can be found only in this region.
Tourists that have already tried this delicacy may be wanting to try something a little different and the perfect place is at the Restaurante El Mornell, where paellas differ from tradition with ingredients such as snails, duck meat, chicken, rabbit and many other unusual ingredients providing both new and unexpected tastes. We cannot forget about Robert restaurants, which can be found in El Saler, L'Alter and Picassent, where paellas are made by hand whilst being cooked with mesquite wood, not to mention the ample range of tapas, fish and meat they have on offer.
There is no excuse for you not to try the best cuisine that Valencia has to offer, which is considered by many to be the most varied and delicious within national territory – Being able to eat both healthy and such delicious food has never been so easy!