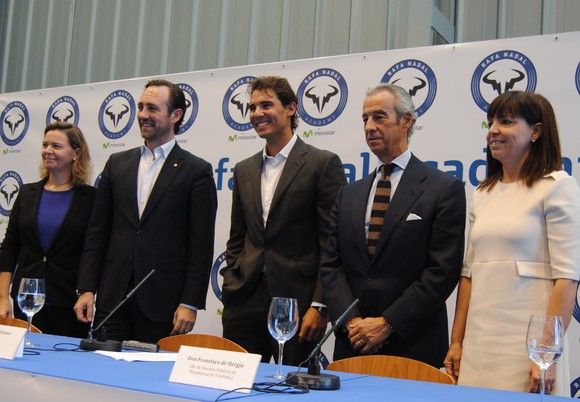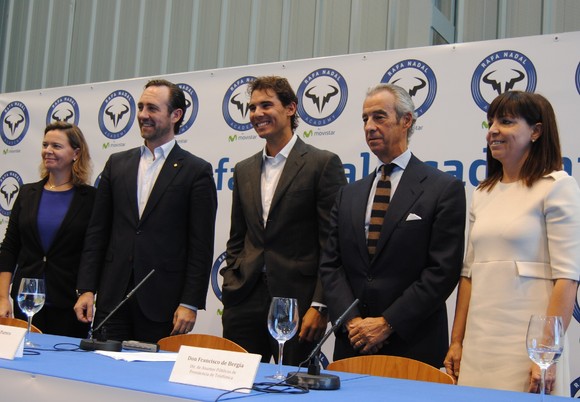 18 Tennis courts, multi-sports courts, a museum dedicated to sports, multi-disciplinary classrooms, and a specialized clinic, are just some of the assets that will be accessible in the Rafael Nadal Sports Center, a Tennis academy sponsored by Movistar which is set to open it's doors mid-year of 2016.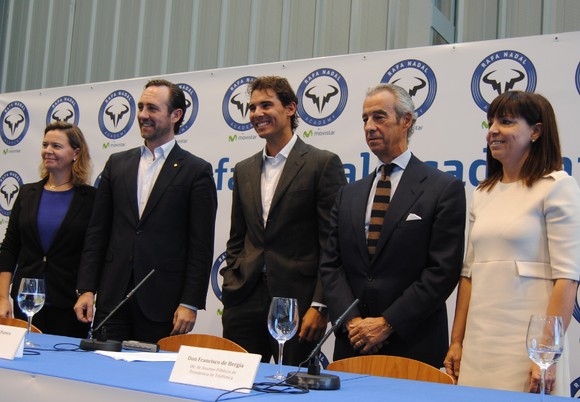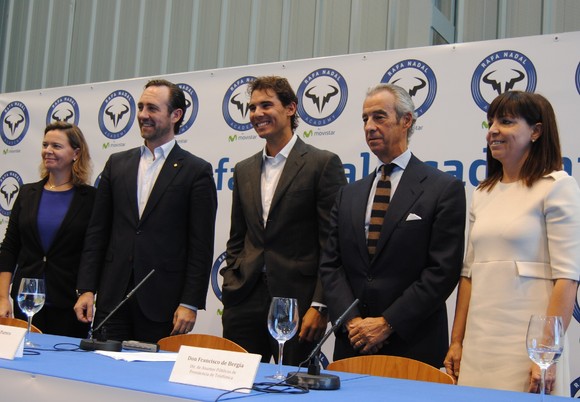 Last November, Rafa Nadal set down the first stone of his exciting new venture with his center set to open in July 2016. The Mallorca municipal, home to the number 3 player of the world, is set to become the grounds of an international school destined to teach and guide up to 140 students ranging from ages 10 to 18.
The academy will be divided into 4 different sectors: Education, Sports, Culture and Health, spanning over 50 thousand meters squared, promising to become an educational center at both a European and international level. Rafa Nadal has stated he wants to underline the importance of preparing students not only from a sports point of view, but also for life in general.
" It's a very special day for me; our goal is to teach and explain the history of tennis and other Spanish sports at an international level. " explained the tennis player, whilst in the presence of the president of the autonomous community, José Ramón Bauzá, and the director of public affairs at Telefonica, Francisco de Bergia.
The Rafael Nadal Sports Center is also set to boast an extensive sports museum, expecting to attract 300,000 visitors a year; a specialized sports medical center; 35 accommodation apartments, as well as an educational school that seeks to accommodate students from over 40 nationalities.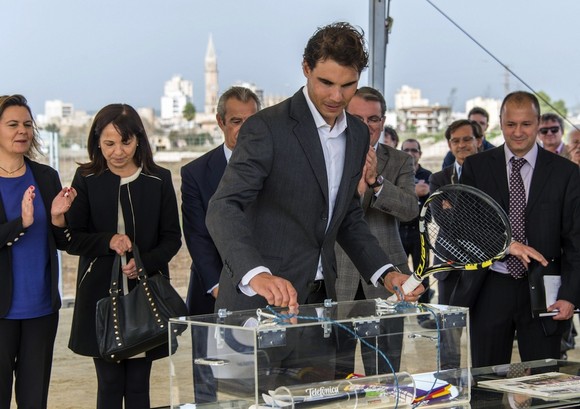 Nadal was grateful to be sponsored by Telefónica, " This project would not have been possible without the help of the institutes and political forces which have backed us since day one – Having one of the biggest and international business' backing me guarantees success. "
This academy will provide more than 140 jobs for Manacor and Mallorca, as well as employing 160 professionals for the building of the complex. Rafa Nadal has assured us that when he eventually retires, he will put all his effort and sports experience into helping the center flourish – This unfortunately, is far from the horizon.
Promising Youth, Investing In The Future
" It scares me to think that after this generation of such incredible sportsmen, the future of Spanish tennis will begin to decline and not maintain the standards we now know today." stated Feliciano López, worried that the future of tennis within Spain is coming to its end.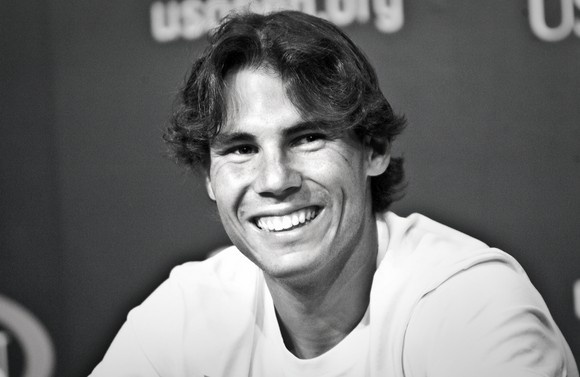 With 14 Grand Slams backing him, Nadal appears to be the culmination of an era; 1986 also highlighted figures such as Juan Carlos Ferrero, Carlos Moya and Arantxa Sánchez. Having said that, there is still hope beyond the Mallorcan, as demonstrated by Pablo Carreño Busta and Eduard Güell Bartrina
The candle blows out for a generation of masters, but another is lit for the future generation, thanks to the efforts of diverse institutions, business', sponsorships, sports clubs and summer camps dedicated to tennis, all contributing to budding new players and keeping the sport popular within society.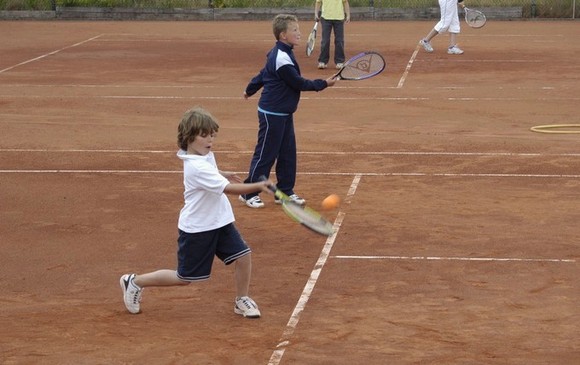 It's not the first time that Nadal has started thinking about the future generation of tennis; in October 2010, thanks to the Rafa Nadal Foundation, a school was erected in the city of Anantapur in India, which has 3 tennis courts where even the smallest can begin to learn the sport – It's clear to see that Nadal is much more than just a tennis legend.