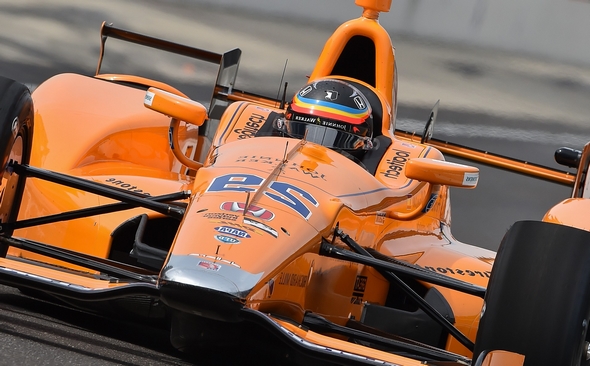 The news that Fernando Alonso was going to participate in this year's legendary test of 500 Indianapolis miles hit like a bomb in the world of motor sports – Many applauded his decision and praised his audacity whilst others hit him with harsh criticisms. Whatever the case, Fernando Alonso's IndyCar adventure has brought to light some facts and curiosities which are worth learning about.
The Asturian driver was not influenced by outside opinions and decided to test his luck at the IndyCar, the most important single seated competition in the USA; The media and economic success was undeniable, however the same could not be said for the event itself, with Alonso being forced to quit after 21 laps due to his Honda car's engine failing. It must be stated however that Alonso's Indianapolis adventure left a very good impression on fans and as a result a few fun anecdotes have come to light – Some of which we will review below.
«I Could Have Won»
Despite being a rookie to this event, Alonso surprised everybody during the training and classification phases, earning the right to occupy the fifth place, second row, behind renowned experts of the event such as Scott Dixon, Ed Carpenter, Alexander Rossi and Takuma Sato.
Indianapolis statistics were in his favor – Drivers that have started in fifth position have become champions of the event on 34 separate occasions, more than enough motivation to be optimistic. Even with this in mind, Alonso was always shown to be demanding of both his team and himself, "I could have won", "I would have been nice." It's safe to say this is one of the greatest anecdotes of Fernando Alonso during the IndyCar.
First Place During The Race On Three Separate Occasions
Despite starting from a good position, Fernando Alonso had a terrible beginning in which he dropped to ninth place almost immediately, however slowly but surely he began to make an unstoppable comeback – By lap 35 he was in first place, something truly remarkable taking into account this was his first time participating in the event.
During the event he both lost and regained first place on two more occasions, bashing heads constantly with American Alexander Rossi, champion of the previous edition of the event.
The Curse of Number 29
Unlike other pro athletes, Fernando Alonso is not superstitious, however he could not have felt very comfortable driving a car marked with the number 29.
The reason why? Nobody has ever managed to win the Indianapolis whilst driving a car marked with the number 29, and although many consider it a mere number, it is likely that the Spaniard saw it as more of a personal challenge than a disadvantage.
A Glass of Milk
More than 350,000 spectators witnessed the Indianapolis Speedway event live, cheering for Alonso, whose presence could have been compared to that of a special guest.
Despite not being able to finish the competition, during the press conference that took place after the race, Alonso got to jest and drink glasses of milk with the journalists – Something traditionally reserved for the champions of the event, "I may not have won, but I love milk" said the Asturian driver jokingly.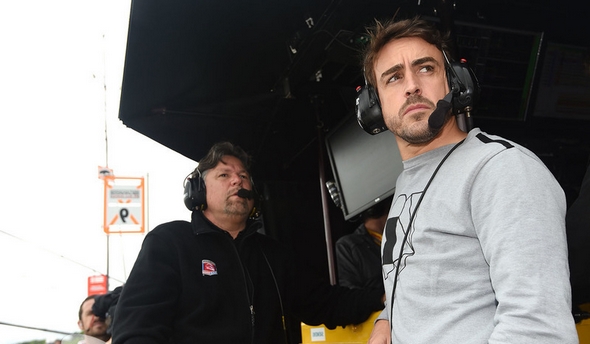 Tony Kanaan and Alonso
Another fun fact about Fernando Alonso during the IndyCar took place after the race when Tony Kanaan, winner of the 2013 Indianapolis and one of the most charming and charismatic drivers of the IndyCar, praised the Spaniard and told an anecdote that lightened the mood of the evening.
Kanaan stated that during the race he let Alonso overtake him so that he could get another racing cap, "The first one I gave to my 9 year old son, and I wanted another one for myself." he explained amongst the laughter of everybody present.