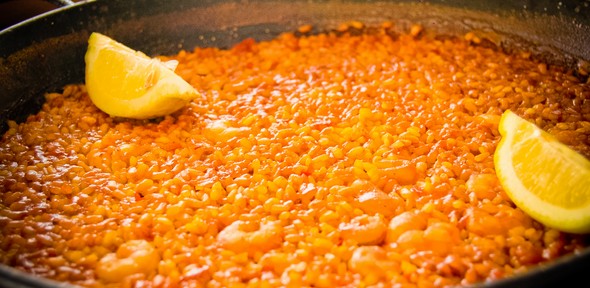 One of the strongest tourist attractions of Alicante is its gastronomy. Intense, balanced and healthy, the culinary wonders of this area have been captivating even the most demanding gourmets for generations. There is nothing quite like it, it is incomparable and unique – A treasure which we will unravel through these following famous dishes which can only be found in Alicante.
Coca amb tonyina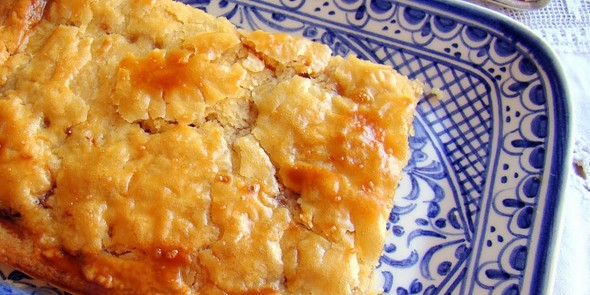 Las Hogueras de San Juan presents a great opportunity to taste the Irresistible coca amb tonyina, better known as coca antonina; a tuna pastry which will seduce even the pickiest of palates.
This rectangular pastry, usually sliced into squares, is packed full with a combination of pine nuts, onion and tuna belly, known as Fox tuna; its easy preparation, combined with an unforgettable taste makes the coca amb tonyina a delicacy which you can take with you wherever you travel.
Arroz a banda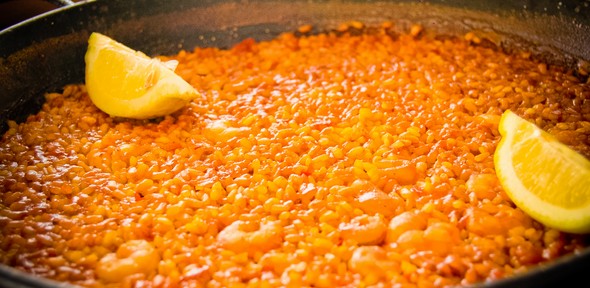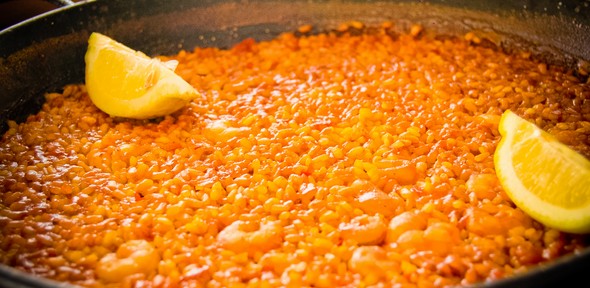 Despite the simplicity of this dish, it is a unique experience for lovers of fine dining. The arroz a banda, or arròs a banda amongst Valencian, occupies a special place amongst rice dishes from Alicante, being one of the most minimalist yet tasty recipes.
Garlic, tomatoes and chopped ñora are the fundamental ingredients which are added to a base of rice, accompanied with cuttlefish and prawns; add a hint of salmorreta for seasoning, and you have the perfect dish.
Aspencat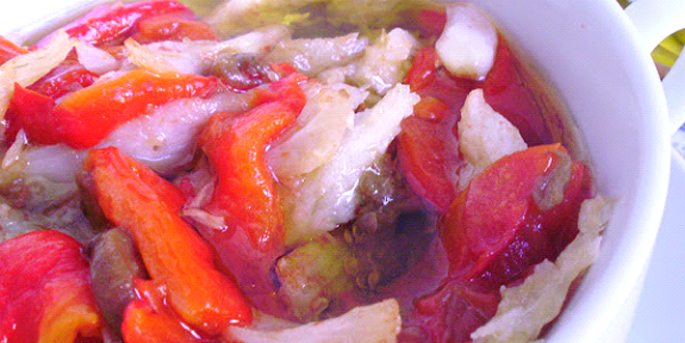 The aspencat, is a delicious yet healthy snack following in it's Valencian and Catalan roots; oven cooked vegetables are the secret to this culinary delicacy, which can be enjoyed during the Moros and Cristianos celebrations.
Taking a look at its ingredients we can find peppers, onion, tomatoes, garlic, eggplant and of course olive oil, amongst other ingredients which give the final touch to Aspencat – a true delicacywhich we can only enjoy in Alicante.
Coca de Mollitas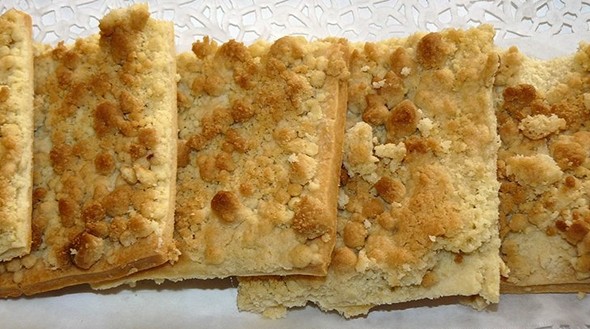 One of the most famous and delicious pastry dishes of this province. Coca de Mollitas can be found in every bakery even though the popular Hogueras de San Juan have multiplied its demand considerably.
Water and olive oil are the key ingredients poured onto a base of puff pastry or bread where mollitas, small balls of pastry, are added; a snack perfect for any meal of the day.
Pericana alicantina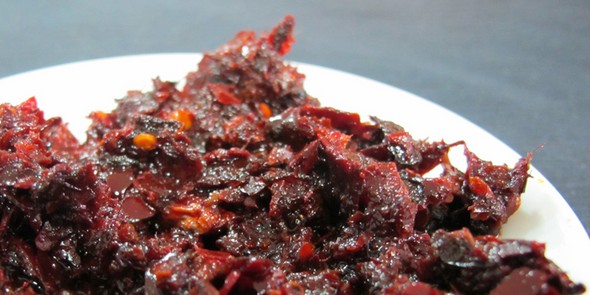 The Pericana is one of the most native sauces to be found in the Valencian community, specifically in Hoya de Alcoy. It is a mixture of olive oil, dried tomatoes, fish, pine nuts and spices and is perfect for garnishes, toast or as a condiment for a wide variety of foods, which is sure to impress both natives and foreigners.
Even though its origins are unknown, The Pericana is backed by various centuries of history with farmers, shepherds etc. all enjoying this delicacy at the end of the day; another shocking fact about this sauce is its nutritional properties, making it a healthy alternative snack.