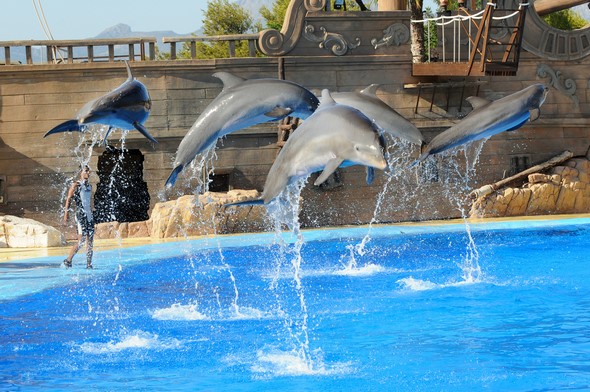 Last year, hotel figures demonstrated that 11.8% of travellers within Spain chose the coastal region of the Comunitat Valenciana as a place to stay.This should come as no surprise considering that some of its provinces, such as Alicante, have an ample quantity of tourist attractions hard to surpass, such as the exotic animals to be found in Mundomar, boat trips to the Island of Tabarca, and experiencing new and exciting adventures in the Aitana Safari park, all of which are guaranteed to entertain and impress.
Absolute wildlife immersion can be found in Terra Natura; With more than 1,500 animals and 160 different kinds of plant life from all corners of the globe, and due to its pioneering new concept of 'zoo-immersion', in which an animals habitat is accurately recreated, you can experience both flora and fauna in all of its glory. Both children and adults alike will enjoy some of the activities it has to offer, such as feeding African elephants, riding donkeys, witnessing eagle flights and of course savouring the excellent Valencian cuisine in its restaurants La Salamandra de Jaspe and Terraceraptos.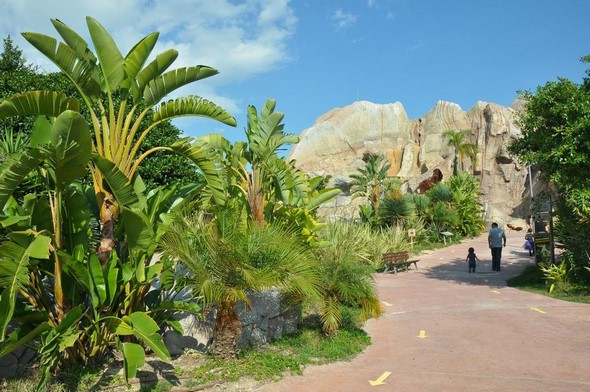 Challenge The Elements At The Volvo Ocean Race Museum; Throughout its 1.300 meters squared area, you can pay homage to the greatest of sailors, boats and wonders of the Volvo Ocean Race, the most prestigious of all races on an international level. Divided into many sections, one can experience expositions and an abundance of material where you can learn about the history and values of this maritime challenge, whilst also visiting its gift shop, café and fascinating workshops, amongst many others.
Rediscover the ancient civilizations in Terra Mitica; Since opening in 2000, the impressive theme park has managed to teach Egyptian, Greek, Roman and Iberian cultures to all ages, with an incomparable host of attractions such as the Magnus Colossus, Lighthouse of Alexandria, Fury of Tritan, Minotaur's Labyrinth and the ever popular Sknkope, as well as many others – Terra Mitica has very cleverly managed to reconvert millenniums of history into an epic adventure for the public, who said history wasn't fun ?
Make a splash at Aqualandia; Benidorm is proud to have been the first place to erect a waterpark in Spain, now to be considered one of the best in Europe – Aqualandia. 150,000 cubic meters of adrenaline, emotion and attractions for all the family such as La Laguna, los Rápidos, VERTI-GO, the Pistas Blandas, the Zigzag and the Big Bang, a toboggan ride known for being one of the highest in the world – Without a doubt, a perfect space that you can not miss on your school trip to Alicante.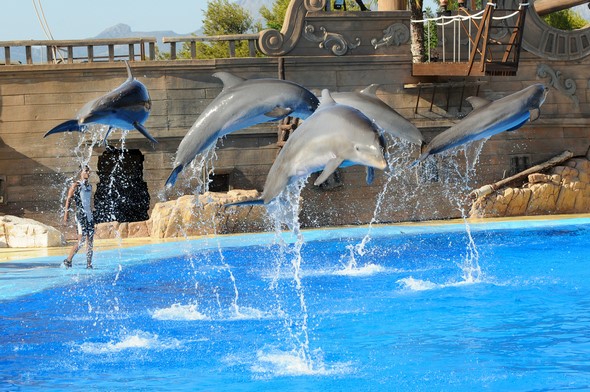 Experience Africa At The Aitana Safari; Erected in the hills of Alicante, the Aitana Safari is considered one of the most captivating places on the Levantine coasts where flower and faun from places such as Asia, Europe, Australia, America and Africa, can all be seen in their natural habitats, with lions, elephants, zebras, giraffes, hippopotamus and many other inhabitants of these continents. For people looking to experience Africa or safaris in general, this place is sure not to disappoint and can be complemented by visiting the Bioparc Zoo in Valencia.
Dive Into Mundomar; Lakes, mysterious caves and many different aquatic species such as dolphins, seals, parrots, flamingos, turtles, sea lions and penguins are just some of the many animals to be found at Mundomar, a leisure park which aims to raise awareness of the importance of conserving the environment and teaching people to respect animals. Some of it's unforgettable events include: Teaching and feeding dolphins, taking photos with sea lions, lemurs etc. as well as many others.
Boat Trips To Tabarca; Despite its small size, only 1,800 meters long and 400 meters wide, this archipelago has an incomparable biodiversity and crystal clear waters protected by the Reserva Marina del Mediterranean since 1995. For those visiting for the first time, there is nothing like a boat trip around the island to discover the many hidden treasures and mysteries to be found along its shores.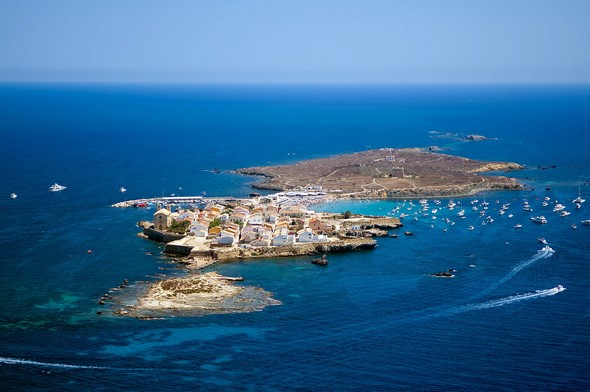 With attractions such as Terra Mitica and Mundomar it's easy to see why the Costa Blanca has become one of the best destinations for tourists and travellers alike which is sure to impress all family generations.