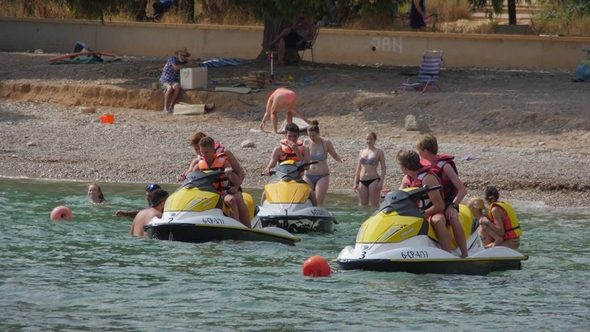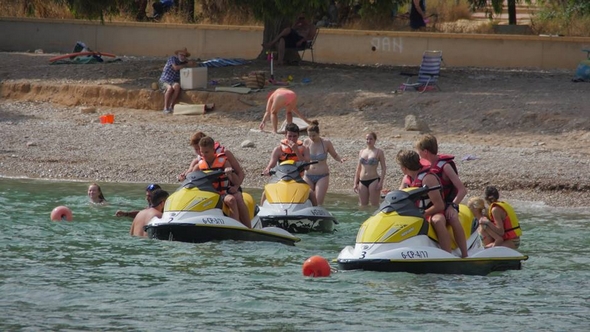 Medieval castles, exotic beaches, entertaining amusement parks and museums full of intriguing artifacts – These, and many more are just some of the fascinating points of interest that can be found in Alicante, Spain, however, it should come as no surprise being one of the Mediterranean cities most loved international tourists. If you are debating on visiting this Valencian city, we invite you to come and discover some of its greatest attractions – You cannot afford to miss out!
History, culture and age-old traditions intertwine in this beautiful city situated on the eastern end of the Comunitat Valenciana, one of the seventeen autonomous communities of the Spanish territory. Alicante has countless points of interest which are guaranteed to surprise, such as the 'Castillo de Santa Bárbara' castle, the 'Terra Mitica' theme park, the 'Museo Ocean Volvo Race' museum, the 'Playa de San Juan' beach, the 'Valle de Guadalest' valley, as well as many many more – Some of which we shall now dive into, in the following paragraphs.
Which Are The Greatest Points of Interest In Alicante?
'Terra Mítica' Theme Park
We start our list with one of the best theme parks in Spain, that being 'Terra Mítica' of course! A theme park whose attractions are inspired by the most interesting ancient civilizations, such as the Romans, Greeks, Egyptians, amongst others that also populated the Mediterranean basin. Thanks to its clever combination of learning and entertainment, this theme park manages to surprise everybody who decides to visit; Would you like to visit this theme park? This as well as many other interesting activities form part of the ISC Spain school trip to Alicante.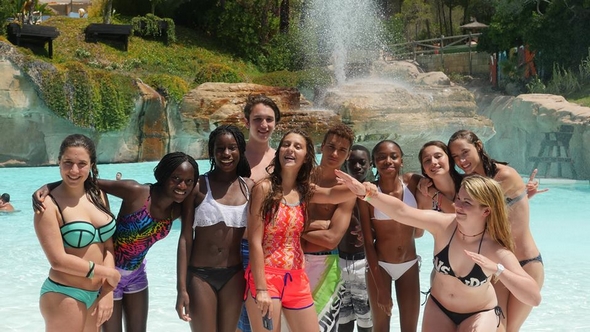 'Castillo de Santa Bárbara' Castle
There are countless medieval fortifications located in Spain, Butrón in Vizcaya, Loarre in Huesca, Belmonte in Cuenca, Almodóvar del Río in Córdoba, Alcázar de Segovia in Segovia, as well as many others; However, the 'Castillo de Santa Bárbara' castle is proud to be one of the most captivating of all, situated almost 170 meters above sea level, as well as being one of the most symbolic establishments in Alicante. A tour around its interiors is accompanied by activities and dramatizations performed by actors, as well as many other elements all recreating the medieval ambience.
'Museo Ocean Volvo Race' Museum
Since opening its door in 2012, fans of the legendary Volvo Ocean Race regatta have been captivated by its exhibitions, models, and audiovisual content; Its two floors occupy more than 1300 square meters, all of which are filled to the brim with treasures to discover! The 'Museo Ocean Volvo Race' museum has something on offer for everybody, whether you be a fan of the regatta, or the sport in general, it is guaranteed to impress!
'Playa de San Juan' Beach
It would be considered a crime to not include one of the many beaches that dot the coasts of Alicante in this section, however, out of all of them, the 'Playa de San Juan' beach is considered the most privileged, occupying more than 6,000 meters in length and 100 meters in width. If you wish to discover more about this location, we invite you to discover some of the fun activities which take place on this spectacular beach!
'Valle de Guadalest' Valley
Active tourism recognizes Alicante as a perfect location to take part in entertaining activities such as kayaking, climbing, hiking and rafting, however on the other hand, Guadalest and its beautiful valley is considered the ideal getaway to immerse yourself in nature whilst enjoying a bit of peace and quiet far from the hustle and bustle of the city center. This municipality, located halfway between the 'Sierras de Aitana' and 'Aixortá' ¡is also home to a historic castle, which was conquered by the Arab invaders in 1245, which is guaranteed to awe those who visit.
From reading the aforementioned, it is safe to say that Alicante has everything that caters to the tastes of everybody – When are you going to start planning a vacation to this unforgettable coastal city?