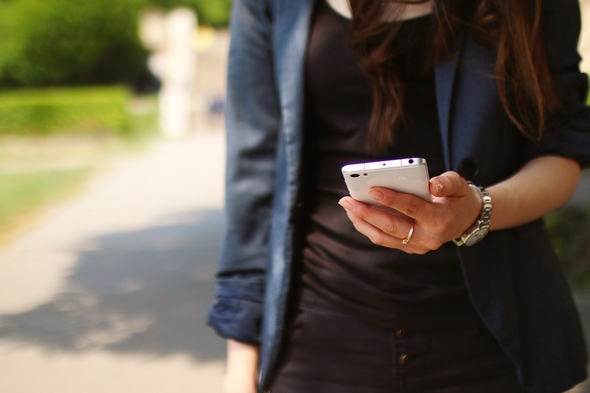 For better or for worse, smartphones have become an inseparable companion for millions of young adults, which now have various useful apps for learning new languages; ITunes and Google Play have numerous apps that can be used for learning Spanish, the second most requested and used language in the work place, with English being first – Come and discover these applications with us.
Whether it be learning the language from scratch or improving your knowledge of Spanish, there are many apps for accomplishing your goal, what's the big advantage? You can have language courses at the tips of your fingers where and whenever desired, in a convenient, quick and simple way. If you have decided to learn the Spanish language, the following apps are a must for your smartphone.
Babbel
One of the most famous apps for learning languages, Babbel is a free application available for both IOS and Android. It offers 15 minute classes always orientated to a practical approach and specific vocabulary for various different themes, with illustrations and sentences for aiding the learning process.
One of its strong characteristics is it's voice recognition system, that allows us to improve pronunciation via exercises divided into various levels of difficulty – Clearly one of the best apps for learning Spanish.
Rosetta Stone
What better way to learn a language than carrying the Rosetta Stone in your pocket? Rosetta Stone was one of the first apps of its kind to appear, and as a result has been perfected over the years and is considered one of the best on offer.
Unlike other applications, Rosetta Stone does not provide translations into English or other languages, due to the objective of the app being to learn Spanish in Spanish, using the effective method known as linguistic immersion. To help us achieve this goal, the app provides us with the ability to converse with native Spanish speakers and access to personalized tutorials.
Busuu
Busuu gives us the opportunity to learn and practice Spanish with other students, allowing us to enter it's community of users (not just limited to Spanish), without neglecting classic learning procedures.
With a slogan that states "learn Spanish dedicating only 10 minutes of your time a day", Busuu designs a lesson plan to meet the criteria of each user that includes listening practice, reading, writing and conversation. There is also a version available for children.
Fun Spanish
Learn through play, the approach is not new, but it works and the Fun Spanish app, whose contents consist of a series of fun games, helps us take the first steps into learning Spanish or practicing our knowledge of the language.
Its characteristics make Fun Spanish an application perfect for children, although it can also be used by adults; In fact, the app can be used to play with the family whilst enjoying learning Spanish without almost no effort – The basic pack is somewhat limited, but new lessons can be bought at affordable prices.
Duolingo
One of the most popular applications for learning Spanish as well as many other languages; The secret to its success is that all of its methods for learning are through practice and not simple memorization – There are no boring theory classes nor taxing grammar lessons.
More of its distinguishing features are its options for being able to play with other users due to the fact that the app also acts as a social media, as well as the possibility to record our own voice and correct our pronunciation, without forgetting the option to design our own learning plan. It's safe to say that very few apps can compare to Duolingo when it comes to learning Spanish.