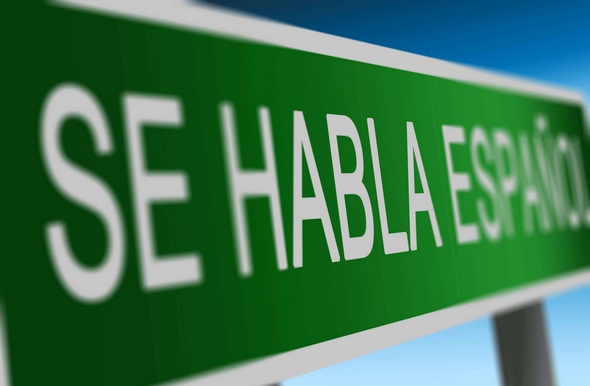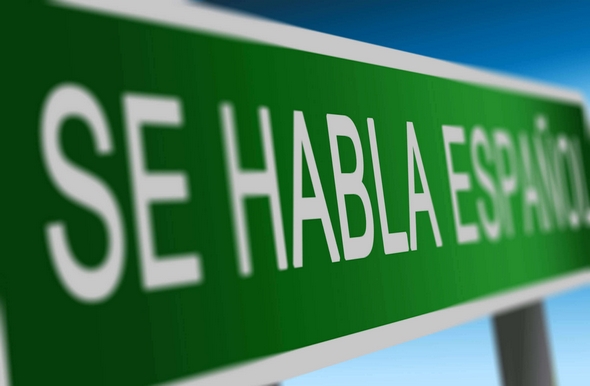 Spain is much more than just sun, sand and talented athletes; The greatest treasure this Mediterranean country possesses is its language, which consists of over 150 thousand words, being used by more than 500 million people every day, from all corners of the globe. In the following paragraphs we will reveal the advantages of learning Spanish, whether it be through watching tv, listening to songs, chatting with Spanish speakers or just simply making friends from this wonderful country – However you must be thinking, what exactly Is the best way to learn Spanish?
Have you ever dreamed of speaking Spanish? Well it's time to wake up, because this language is now available for everybody to learn! Even Spaniards like Rafael Nadal, Fernando Alonso, Javier Bardem and David Ferrer had to learn it from scratch, as is clearly evident, not to mention many celebrities you may admire dominate this prominent language – Chris Hemsworth, Tom Hiddleston, Ben Affleck, Monica Bellucci, etc. With that being said, it's time to discover the best way to learn Spanish!
5 Incredible Ways of Learning Spanish
Below be will reveal a series of the most effective ways to learn this language based on language immersion, however we must take into account that like everything in life, there is no magic technique nor miraculous course. The most recommended method is to dive into Spanish 24 hours a day, whether it be listening to it, speaking it or immersing yourself 100% into the language – If done correctly, it is far from boring!
Watch Spanish Television and Cinema
Who doesn't enjoy watching a good movie or television series? If you are eager to learn Spanish, accept this essential piece of advice – Always watch the original version. Numerous teachers and specialists endorse the benefits of watching audiovisual content in Spanish with subtitles in your native language; Spain, in addition, is host to countless entertaining and intriguing television series, such as 'El Barco', 'Velvet', 'El Ministerio del Tiempo', 'El Internado' and 'Isabel', without forgetting films such as 'El Laberinto del Fauno', 'El Orfanato' and 'Rec'.
Listening to Music
Julio Iglesias caused an international uproar during the 90s and encouraged many people to learn Spanish – Today Pablo Alborán has followed in his stride. Listening to music in another language makes us end up loving that language, a technique which has now been adopted as a supportive teaching method in many classes. We recommend listening to hits such as 'Me Gustas Tu' by Manu Chao, 'Bailando' by Enrique Iglesias, and 'La Bicicleta' by Shakira, however if you are feeling really bold, you can take on 'Aserejé' by Las Ketchup, which is guaranteed to show you the complexity of the southern Spanish peninsula slang.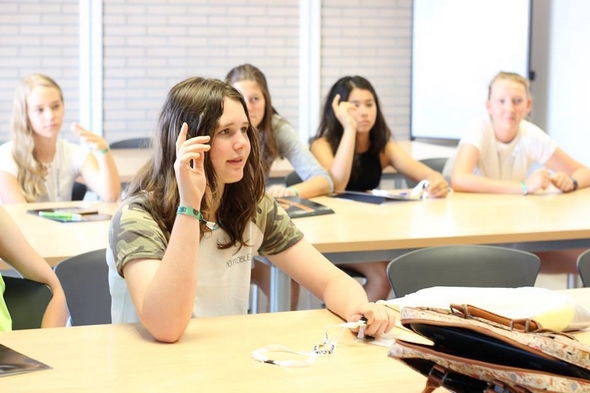 Speaking To People Who Want To Learn Your Native Language
Chatting with people from other countries is the age-old way of learning, however in this day and age, it has become even easier due to social networks and chat rooms that encourage conversing with foreigners, especially if they desire to learn your native language, making for a mutual learning process – Who knows, you may even end up making new friends!
Making New Friends Abroad
True friendships can easily conquer continents; If you have the good fortune of making friends in Spain, or other Spanish- speaking countries, learning will become much easier for you, due to a motivation to interact and further communicate with your new-found friends.
Join A Summer Camp
What better way to learn Spanish than practicing sports, going on country trips and visiting grand cities such as Barcelona, Alicante and Madrid – This and more await you at summer camps! More and more people are deciding to learn Spanish in Spain, and there is no better way than signing up for a Spanish course at a summer camp, considered the best and guaranteed way to learn Spanish whilst having fun and participating in new experiences.
Last but in no ways least, we cannot forget language apps that can help us learn new languages such as Spanish, Babbel, Busuu, Fun Spanish, Duolingo etc. to name a few – When enthusiasm and new technologies come together, the experience becomes much more enjoyable and rewarding!