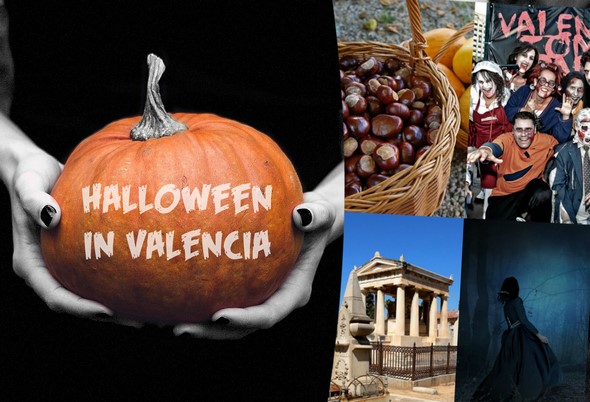 Despite Halloween becoming a recent phenomenon in Spain, all of its provinces host similar festivities, events and activities all of which are rooted in Celtic traditions; The Comunitat Valenciana is proud to host over 300 different festivals for All Saint's Eve all of which are enhanced by the lands history and ancient traditions. If you plan on celebrating Halloween in Spain, prepare yourself for zombie invasions, dark crypts and medieval villages surrounded by legends of witchcraft – Come and discover some of these terrifying ideas!
Live An Authentic Zombie Invasion!
Can you imagine facing off against a live horde of zombies? Every year the Valencia Zombie Party invites you to relive such scenes from the Land of The Dead and World War Z in the streets and plazas of Valencia; The festival is comprised of music, literature and filmography with more than 600 participants with extraordinary realistic makeup and costumes. In 2016, this event will take place from the 31st of October to the 6th of November with the profits going to the Psicólogos Sin Fronteras foundation – Undoubtedly one of the best ways to celebrate Halloween in Spain.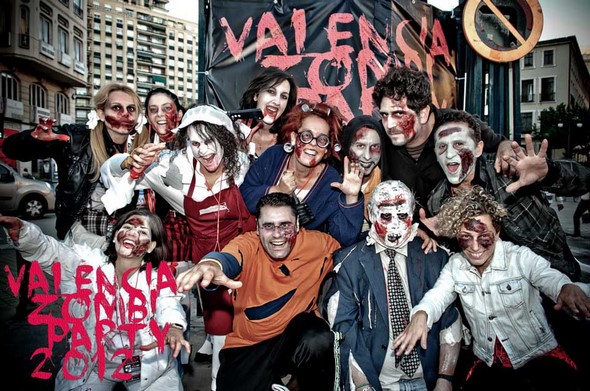 Enjoy The Spanish Halloween Festivals
Abandoning one's own customs and enjoying local customs is just one of the many pleasures of traveling to a foreign country, so one cannot hesitate in participating in Asturias' All Saints' Eve festival with its warm bonfires and delicacy Amagüestu – Roasted chestnuts mixed with alcohol-free cider. El Magosta of Cantabria, the Gaztainnerra of País Vasco and the Castanyada of Cataluña are similar festivals which offer a genuine Spanish Halloween experience, as opposed to the Anglo-Saxon rituals and customs which were adapted in the late twentieth century.
Defy One's Fear In The Museum of Silence
With more than 200 years of history behind it, the Cementerio General de Valencia cemetery is one of the picturesque and chilling locations in Spanish territory; In recent years, the so-called 'Museo de Silencio', Museum of Silence, has become essential for fans of history who dare to test their fears. It has terrorizing graveyard routes such as '18 Vidas, 18 Silencios','Personajes Ilustres' and 'Mujeres que dejaron huella' with explications of each tomb's oddities provided by renowned Valencian researcher Rafael Solaz Albert – Clearly an adventure only suited for the brave!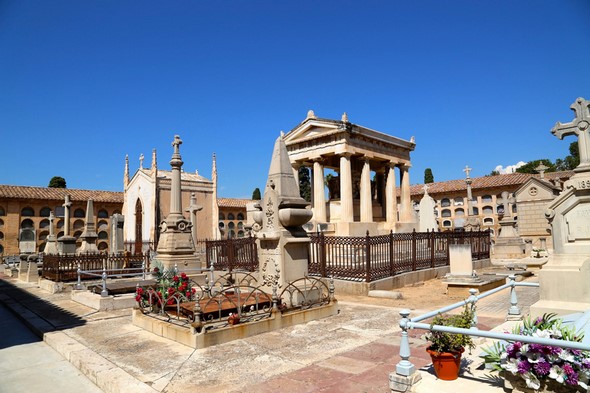 Explore the Crypts of Segorbe
Another excellent way to celebrate Halloween in Spain is by participating in the tours of the municipality of Segorbe – A medieval city filled to the brim with history. Visiting the crypts of its Cathedral, the aqueducts of its old town, the 'Torre de la Cárcel' and 'Torre de Verdugo' towers are just some of the locations that await brave adventurers, accompanied by professional actors and tour guides making for a terrifyingly realistic experience.
'Ruta de Las Brujas' In Navarra
If you are fascinated about the history surrounding the witches of Salem, Navarra, located in northern Spain, was considered a pinpoint for witchcraft, with Zugarramurdi being its most famous or infamous location in which during 1610 over 50 people were burned at the stake, suspected of being witches and practicing witchcraft. Zugarramurdi's medieval aspect as well as many other towns have been preserved over the years adding to the beauty of its landscapes and gloominess of its legends – It should come as no surprise as to why the 'Ruta de Las Brujas' is so successful amongst tourists.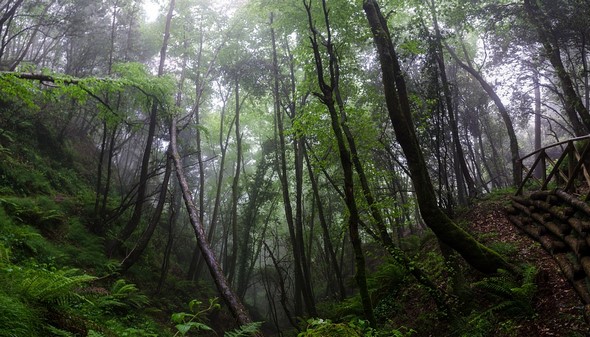 Discover 'The Walking Dead Experience'
If you're a fan of AMC's series, Madrid's amusement park offers you the opportunity to dive into some of its most legendary scenarios with 'The Walking Dead Experience'; The Terminus Station, the Governors house, the jail and the hospital where Rick began his adventure are just some of the locations provided by this experience, all having been designed by the official team behind the tv series. L'Oceonogràfic, Terra Mitica theme park and Valencia Bioparc also offer Halloween-themed attractions inspired by the undead.
Cursed locations, cemeteries, crypts and zombies! It's safe to say Valencia has more than enough opportunities to test ones fears whilst enjoying unforgettable experiences – Are you brave enough to take them on?
Images courtesy of Valencia Zombie Party and Museo del Silencio, in this order.