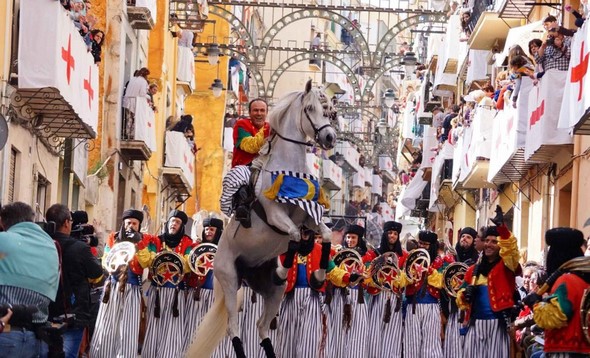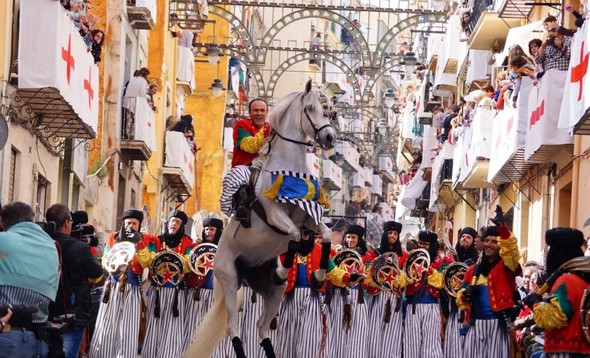 Parades, floats and fireworks all come together for the 'Fiesta de Moros y Cristianos' ( The Moors and Christians festival) – A festival full of colour, music and joy uniting many towns and cities from all corners of the southern Levantine Peninsular. What historical moment does it represent? What is it's origin? Why is it worth discovering?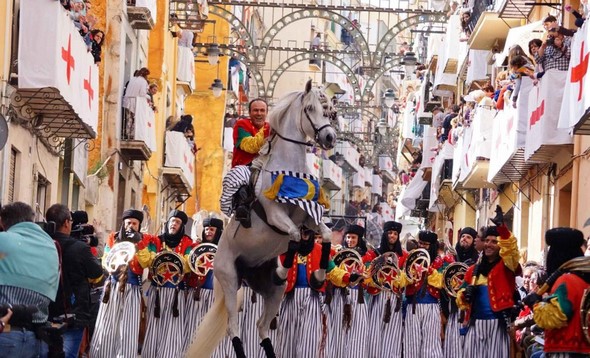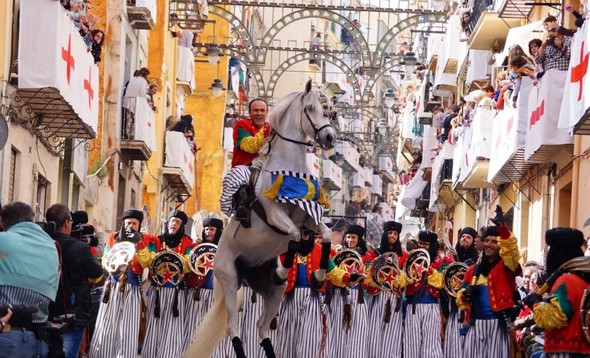 In the past, this festival was celebrated in all corners of Spain, today however, it has been limited to Castill-La Mancha, Andalucia, Murcia and all across the Comunitat Valenciana. Alicante is proud to possess the highest number of localities which celebrate these festivals being highly considered a great international tourist attraction.
The origins of the festival date back to the Battle of Lepanto, which was originally a celebration in the streets, but later became a celebration for palace noblemen. At first, it was purely a pagan ritual, but later on became a religious celebration, so much so that it is now held in honour of Saint Roque, Saint Jorge and other holy patrons. Some studies show that the origins may even date back to the XVI-XVII century, where towns would celebrate in honour of their own patron.
The celebrations social values are incredible, uniting all kinds of culture and promoting peaceful coexistence of the peninsula; Visitors can freely partake and join the thousands of people who don themselves in medieval clothes and beat drums whilst participating in processions, parades and riding floats, reliving and staging many famous episodes from the Reconquista, such as key battles, invasions, The Battle of Lepanto and Alcoy etc. in which the Christians battled with the Moors, resulting in the Christians finally prevailing and recovering monuments on territories.
Which Are The Best Moors and Christians Celebrations In Valencia?
At present, the province of Alicante fiestas have the largest amount of followers, with an almost unlimited number of municipalities, some of which hold the most symbolic celebrations of all such as: Altea, Elda, Villena, Villajoyosa, etc. some of which have diverse tourist attractions – In Denia for example, this celebration is made even more special thanks in part due to its extraordinary climate and spirit of its inhabitants.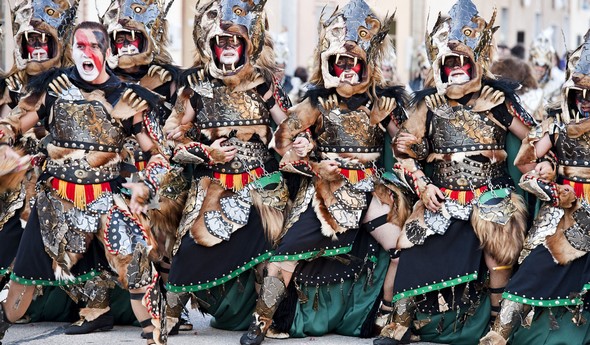 In Alcoy the festival is celebrated in honour of the victory against Arab leader Alazraq in the battle of the same name, being held during the start of May providing a captivating spectacle. Those wanting to celebrate this festive in all its glory, there is no better place than Alicante, where the streets of Villafranca, San Blas, the Rebolledo, Hillock and Jose Antonio are intensely decorated during the months of March, July and August.
This festival including many others such as the Hogueras de San Juan, Semana Santa and Fallas de Valencia provide a perfect excuse to visit the Levantine coasts; There is a lot of culture and tradition present in these celebrations, so it comes as no surprise that millions of tourists every year travel from all corners of the globe to gaze and awe at these spectacular festivals, as well as the many other things Valencia has to offer.