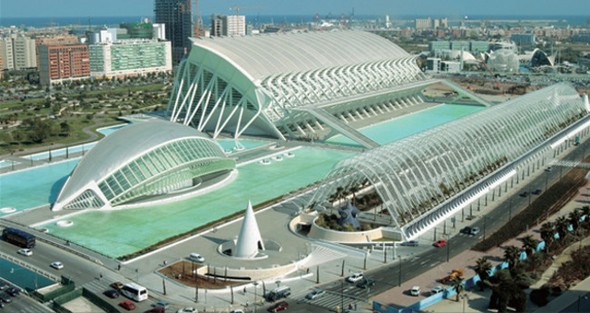 La Comunitat Valencina holds some of the most valued and visited monuments, not only within Spanish territory, but within Europe itself, where culture and patriotism are represented in their best form with buildings enriched by centuries of history. Millions each year traverse the continents and oceans just to visit these wonders – An unforgettable experience in all aspects of the word.
The City of Arts and Sciences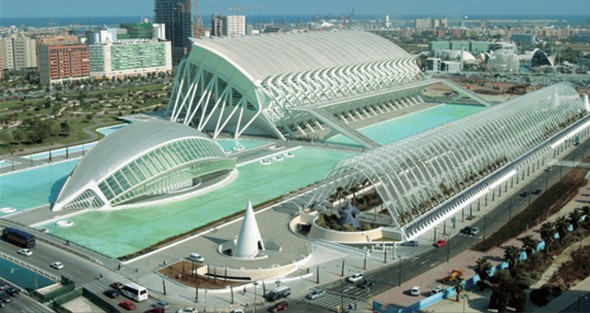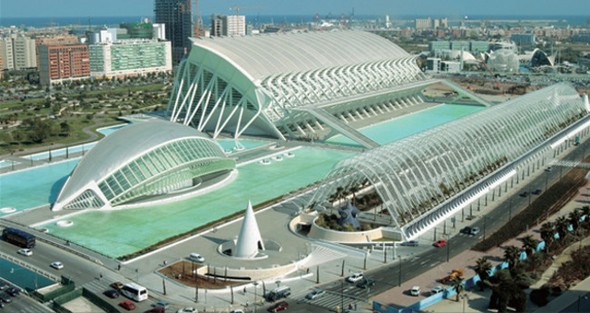 Spanning its 350,000 meters squared premises, the City of Arts and Sciences offers an infinite source of cultural attractions and architectures. Discover the planets mysteries, 40,000 Oceanic animals, entertaining shows, without forgetting the Museum of Sciences, Principe Felipe – A place filled with innumerable and exciting expositions, that are guaranteed to impress.
Valencia Cathedral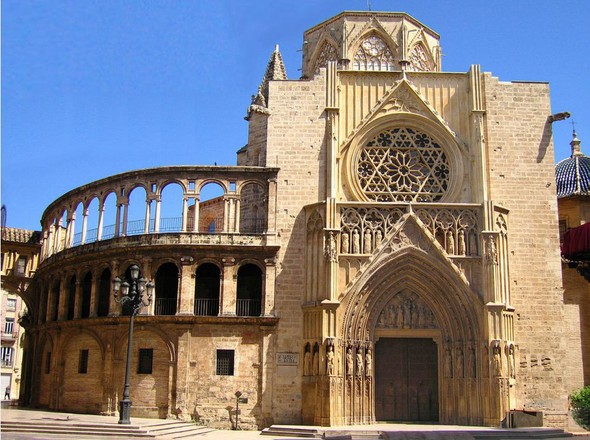 Located in the heart of Casco Antguo of the Valencian capital, the cathedral stands proudly surrounded in Baroque, Gothic and Romanesque arts of great beauty. There's nothing comparable to walking through the doors of l'Almoina, the Chapel of Sant Jordi, l 'Obra Nova or the Door of the Apostles, where the impressiveness of these artistic sculptures reach a whole new level. Erected in 1238, the boundaries of this temple have made it one of the most famous tourist attractions of the municipal.
Santa Barbara Castle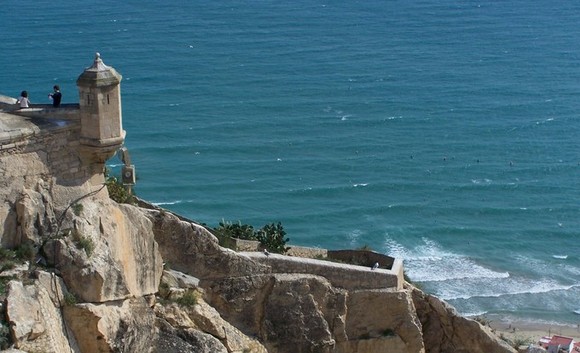 The Santa Barbara castle has it's foundations set on Mt. Benacantil, within the city of Alicante, offering visitors an unforgettable view of the Levantine coast. Recently the symbolic value of this medieval fortification has greatly increased with ancient relics being discovered on it's slopes, of both Roman and Iberian origin – Undeniably an obligatory stop for history enthusiasts.
Llotja de la Seda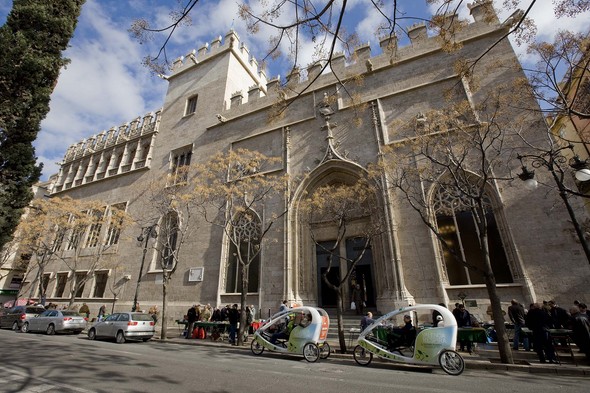 Just a short distance from the Mercado Central, we find the hugely popular Plaza de Mercado – Built in the early twentieth century and home to one of the most famous masterpieces of the Middle Ages – La Lltoja de la Seda; Considered to be the best representation of Gothic style in the city, this building has been named a World Heritage Site by UNESCO and is a faithful representation of the Valencian golden era.
Santa Catalina Church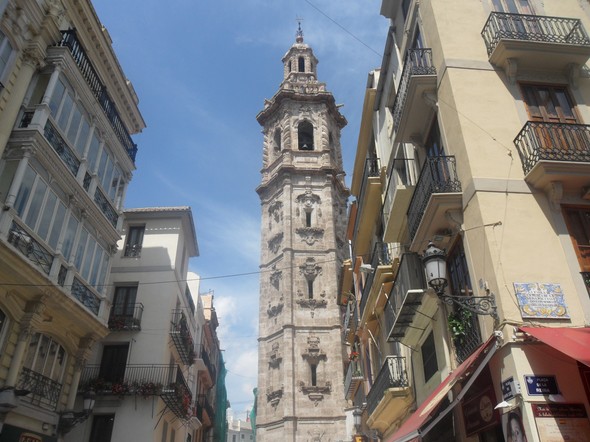 Erected in 1245, the Santa Catalina Church stands out from other Gothic churches by the uniqueness of its bell tower, which welcomes passers-by through the Mercat streets. It was built on an ancient mosque and despite the devastating fire that took place in the sixteenth century, the restorations thus far have left us with the majestic architecture that stands today.
The Mercado de Colón, las Torres de los Serranos y de Quart and El Miguelete all deserve an honourable mention amongst these monuments, and with so many on offer it's no surprise that last year Valencia was visited by almost 6 million foreign tourists – An impressive figure for the municipal, and another reason why it should be a definitive stop if you are an international tourist.