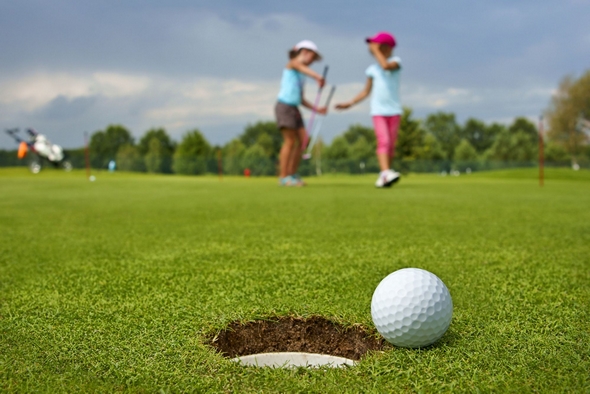 Are you passionate about golf and would like to start taking your first steps towards becoming a pro? You are in luck! The following paragraphs will allow you to discover a series of basic golf lessons that will help you start enjoying this wonderful sport; You will learn important lessons, such as how to hold the putter correctly, how to perform a perfect swing, as well as vital information on how to become a professional. Can you afford to miss out on this opportunity?
The abilities of Tom Watson, Seve Ballesteros, Arnold Palmer, Sam Snead, Gary Player, Bobby Jones, Walter Hagen and Ben Hogan, didn't just happen overnight – All of them had to practice their abilities through hard work, dedication and great passion for the sport. If you are taking your first steps towards learning this sport, you cannot miss out on reading about the following golf lessons perfect for beginners.
First Of All – Your Grip
Before we even begin, we must first learn how to hold the golf club correctly, which is called the grid, but what is the grid exactly? In very basic terms, it consists of grasping the putter by interlacing or overlapping our fingers, in order to provide optimal grip whilst requiring the least amount of effort possible and maximum relaxation. It is one of the first lessons taught at summer Golf camps.
Posture is Crucial …
Just as a correct grid is important, hitting the ball the best way possible is even more crucial; This is where one of golf's most vital aspects comes into play – The swing, which can be defined as the complete movement of one's body turning play, also known as the backswing amongst experts. One of the most advisable tips is to practice with a trainer who will be able to correct our flaws, however the basics are always the same – Keep the back straight, knees bent and feet aligned with the shoulders; This of course is a very explanation, and must be expanded upon through both reading and practice.
… and Also The Location of The Ball
A good grid and perfect swing will be rendered useless if the ball is not in the adequate position, to which our stance must be adjusted to suit the inclination of the field, as well as choosing the correct putter etc. A bad ball placement will affect overall accuracy and effectiveness of one's swing.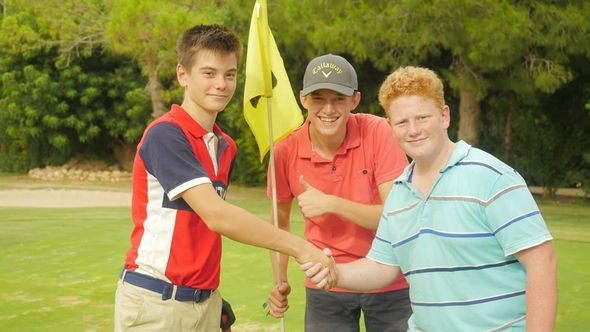 Know Your Golf Clubs
Another basic golf lesson for beginners is learning about the different kinds of putters and golf clubs; What would happen to a mechanic without correct knowledge of his tools? Something very similar to an inexperienced golfer – One must thoroughly learn about clubs and putters! The correct golf club for each situation depends of many different factors, but in essence, it is something deeply personal. On one hand we have the putter blade, a stylized design with a flat head and rather thin body, preferred by classic players, although there are various alternatives such as the 'broomstick putter' which boasts a greater length than the average putter, requiring a specific playing style.
Golf Club Maintenance
Perfecting golf techniques and developing correct habits all contribute to improving concentration, discipline and the quality of the sport; However, another important factor is the regular cleaning of the putters. Over the course of time, grass, sand and natural moisture, can deteriorate the quality of our golf clubs, however with the help of special brushes, gels and waxes we can leave them as good as new, ensuring optimal performance during future games.
In view of the aforementioned, it's safe to say that anybody can participate in this sport, and there are many reasons that support why golf is considered the best sport in the world – Accessibility to all audiences, aspects of creativity, possibilities to socialize and make unique friendships, or just finding peace of mind in a natural environment. It's clear why so many people of all ages have fallen in love with this sport!