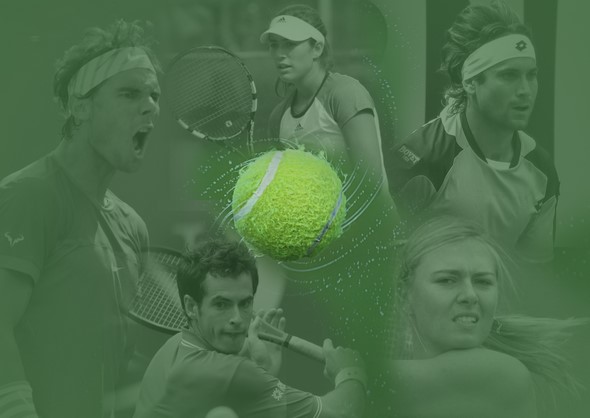 The world of tennis is now living in its golden age; Since the creation of the professional male circuit (ATP) in 1972 and the female (WTA) a year later, this sport has grown immensely in popularity and prestige, even more so in the current century, and this is thanks to names such as: Roger Federer, Rafa Nadal, Maria Sharapova and Novak Djokovic, who are considered the most popular, however we cannot forget names such as Serena Williams, Juan martin del Potro and Andy Murray, and of course Spanish players Carlos Moya, Garbiñe Muguruza and David Ferrer who also stand out from the crowd. Even though it's hard to classify tennis players via skill, it's safe to say that these players are the greatest players of the 21st century – Would you like to get to know them better?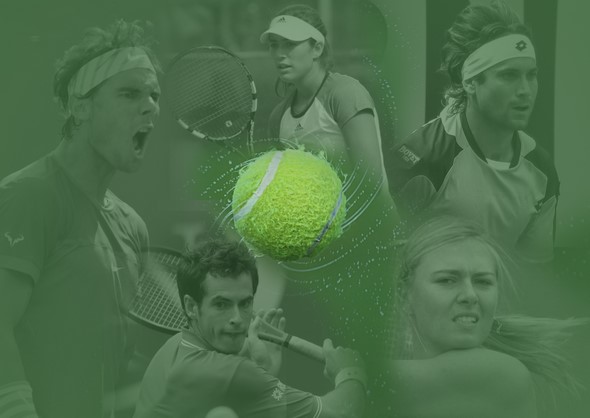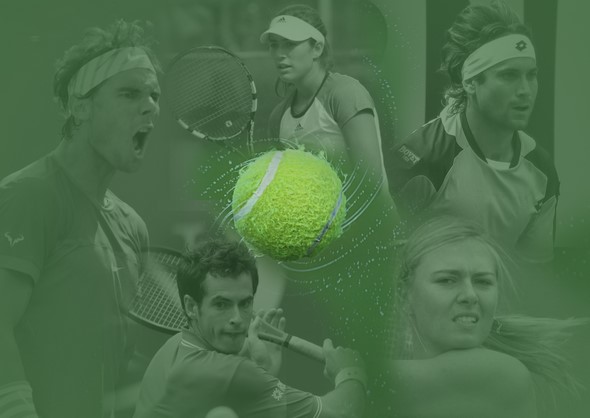 Roger Federer
Roger Federer is considered by many the greatest tennis player in history possessing 17 Grand Slam trophies, 27 finals and almost 6 years at the number one ranking of the ATP – A record that nobody has been able to accomplish and thus far seems impossible to beat. 2016 started with him being 3rd in the world rankings, and although next year he is to retire, 35 years has not hindered his tennis prowess.
Rafa Nadal
Considered the best tennis player on clay courts, Rafa Nadal has been Federer's biggest rival from the very outset, which begs fans to question – Who is the better tennis player? On three separate occasions Nadal has managed to place number 1 in the ATP, and although recent injuries have made a dent in his career, he is still considered one of the fiercest rivals on the court, and the best Spanish tennis player in the world.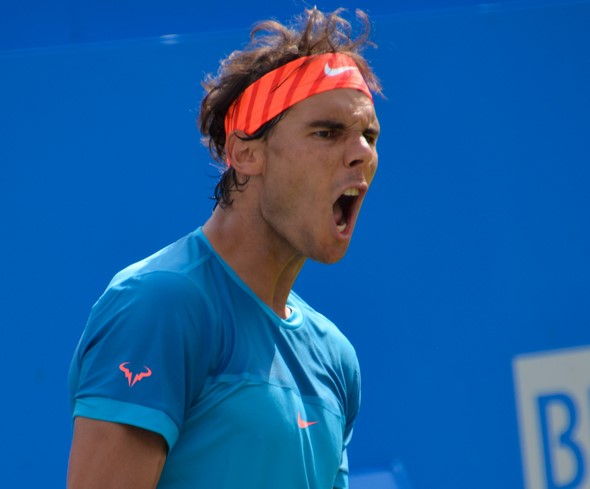 María Sharápova
Both star on and off the courts, Maria Sharapova is one of the most praised tennis players to this very date; At the mere age of 17, she had already beaten the fierce Serena Williams during her first Grand Slam, a first of many milestones that she would accomplish throughout her career. She has managed to maintain her number 1 position at the WTA for 21 weeks, as well as possessing two trophies from the Roland Garros, and five from the Grand Slam.
Novak Djokovic
The most charismatic player on the court, and one of the stars in better physical conditioning, Djokovic is fourth on the list of players with the most individual Grand Slam tournament wins, as well as having spectacular stats such as 41 consecutive wins in 2011 until falling against Federer; Between 2011 and 2015, he has remained number 1 in the ATP rankings, something he wishes to repeat during 2016.
David Ferrer
Humility, talent and sacrifice best characterize David Ferrer, one of the most exemplary tennis players of recent times; Despite lacking trophies and titles, Alicante born Ferrer has competed against elites such as Nadal and Federer. During the last 11 years, he has remained in the top 20 – A feat very few can accomplish. It's safe to say that Ferrer has contributed immensely to promoting tennis in the Comunitat Valenciana.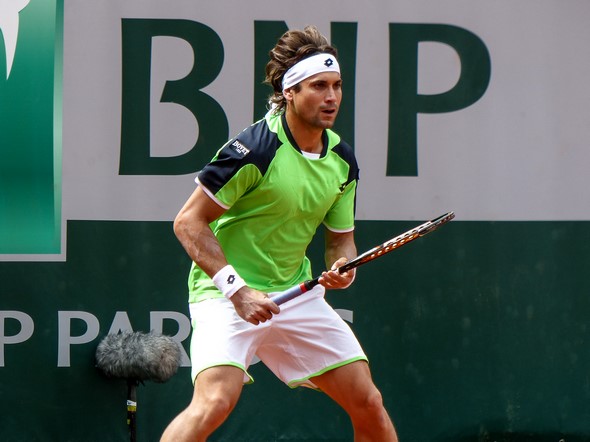 Serena Williams
Serena Williams is considered the best female tennis player in history, accumulating countless individual wins in addition to those won with the help of her older sister Venus Williams, making her one of the most recognizable tennis figures in the world. Her physical energy which radiates on the court is just one of her many attributes which have allowed her to win 38 Grand Slams, placed her number 1 at the WTA for 5 years and win no less than 5 gold medals during the Olympic Games.
Andy Murray
Always in the shadows of Federer, Nadal and Djokovic, Scottish tennis player Andy Murray is a paradigm of success in every way; Despite possessing 3 Grand Slam trophies, conquering Wimbledon as well as winning a gold medal in the 2012 London Olympics, glory seems to remain elusive for Murray – Who knows? Maybe 2017 will mark the year he finally becomes number 1 in the ATP?
Juan Martín del Potro
Since being immersed in tennis at the mere age of 7, del Potro has managed to overcome numerous injuries that would otherwise ruin other tennis players careers; Fourth being his best ranking of the ATP, del Potro has managed to defeat legends such as Nadal and Djokovic showing his unquestionable talent and skill.
Garbiñe Muguruza
Champion of the 2016 Grand Slam, Muguruza is amongst the greatest future champions of international tennis; In 2015 she became 3rd in the WTA after reaching the Wimbledon finals, and today is seated at 2nd place. A budding star who has already demonstrated her expertise with the racket, Muguruza still has many years of promise and success before her.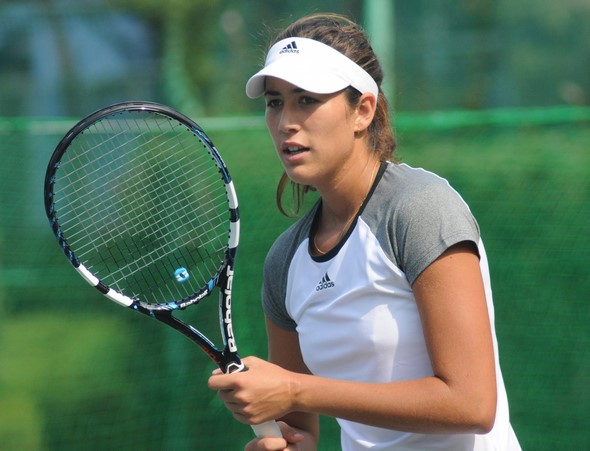 Carlos Moya
Carlos Moya, one of the most loved Spanish tennis players, managed to reach the number 1 position in the ATP in 1999, after almost 20 years of disappointment for Spain; The 2004 Davis Cup and the 1998 Roland Garros are just some of the trophies in his possession. Even though he has now retired due to an injury in 2009, his legacy is still very much alive and has been recognized by professionals such as Feliciano Lopez and Rafa Nadal.
Even though we haven't covered all of our many talented tennis players, tennis is one of the most competitive sports in the world, with stars that continue to rise and play for decades aspiring to become number one ranked year after year.