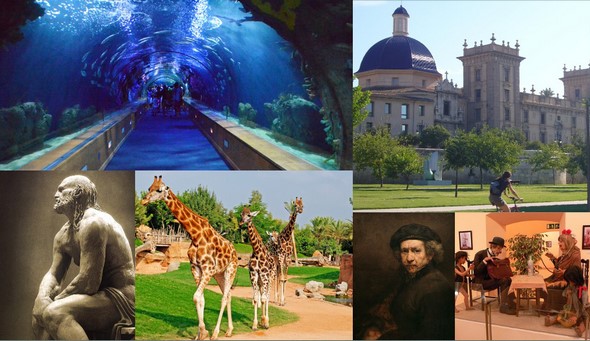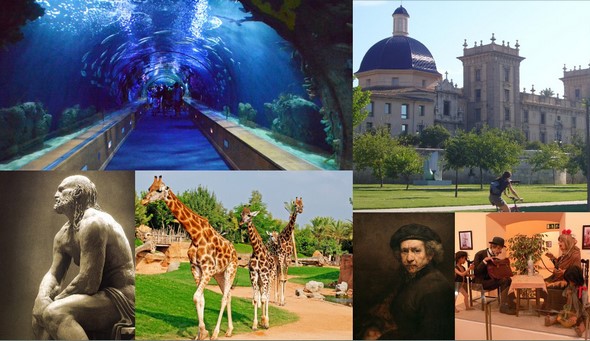 For art, science and animal kingdom lovers, Valencia is proud to boast a range of museums that will suite everyone's desires; Gothic paintings, grand inventions of the XXI century and African and marine ecosystems are just some of which can be discovered in the city capital Turia. Come with us now as we discover 5 famous Valencian museums where you will have fun whilst learning at the same time.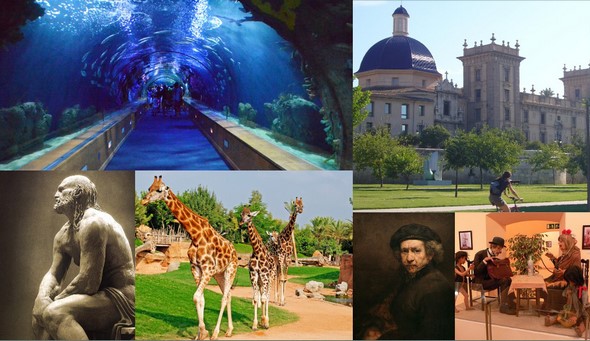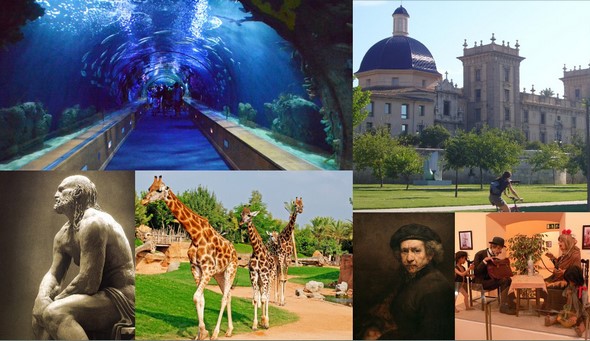 Master painters can be found at the Museo de Bellas Artes San Pio V, a bicentennial space that welcomes some of the most famous works of art from the Renaissance, Gothic and Contemporary art period; Some of its most famous pieces are those such as 'Autorretrato' by Velázquez, the 'Retrato de Joaquina Candado' by Goya and the 'Retrato ecuestre de Don Francisco de Moncada' by Van Dick. All these masterpieces and many more, except those of the Baroque era, which has its roots in 1683, can all be found at the Colegio de San Pio – Both building and its contents are truly works of art.
The science museum, Museo de las Ciencias Principe Felipe, founded in 2000, is devoted entirely to science, technology and the evolution of life, describing itself as a place where you can "Touch, Feel and Think". Considered the great museum of the XXI century, it spans 13.500 square meters hosting an infinite amount of exhibitions and activities such as the Péndulo de Foucault (Foucault's Pendulum), the Teatro de la Electricidad (Electric Theatre), the Academia del Espacio (Space Academy) and the exposicion Gravedad Cero (Zero Space Gravity Exposition).
On our list we could not forget the incredible collections of the 'ninots indultats' of the Museo Fallero, comical gnome like statuettes that will intrigue both young and old alike whilst also housing many historical posters and photographs. During the popular Fallas de Valencia (Valencia Bonfire Festival), a vote was taken to save the best of the 'ninots' to be preserved and seen by all, and has been tradition since 1934.
The Bioparc de Valencia, on the other hand however, offers an in depth look at the ecosystems of Africa and Madagascar, faithfully recreated in a natural landscape design where even the most exotic of fauna and flora can be witnessed in all its glory. Since opening in February 2008, this innovative park has become one of the most visited within Europe thanks to a revolutionary new concept known as zoo-immersion, which plunges the visitors into life-like wild habitats.
Finally, fans of the aquatic world will find themselves right at home at the Oceannografic aquarium; With more than 45,000 examples spanning over 500 different species, it's installations cover an ample range of ecosystems such as those of the Mediterranean, Artic, Antarctic, Red Sea and tropical habitats. It boasts a modern design so it's no surprise that its considered one of the best, if not the best, aquariums on the European continent.
Each of these places has an unending source of culture, life and entertainment which annually attracts thousands of visitors from all corners of the globe. It's safe to say there is plenty to see from all aspects of culture whether it be appreciating works of art, witnessing both fauna and flora in their natural habitats or gazing in wonder at the extraordinary aquatic ecosystems – Valencia is definitely an educational and entertaining province, for young and old to visit.