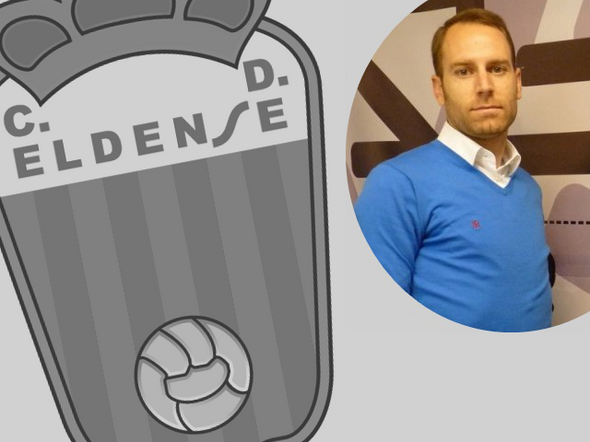 Emotion, entertainment and lots of sacrifice are just some of the elements of regional football, where the C.D.Eldense and other such clubs play every minute as if it were their last. We spoke with Marcos Guill , former captain and member of the Junta Gestora del Eldense , relying on his keen judgement to try to get through this devastating economic crisis and face the problems that threaten small teams – A day to day topic for IdellaSport.es.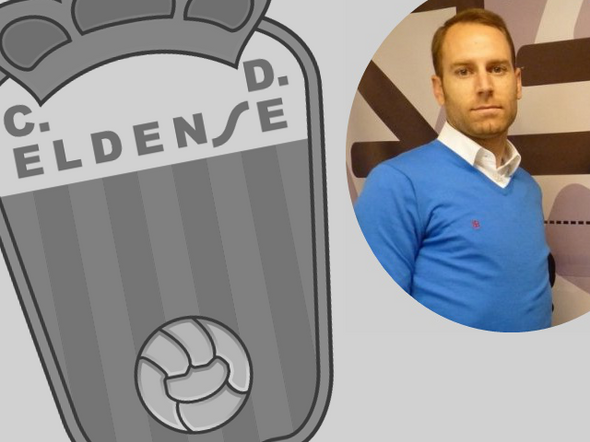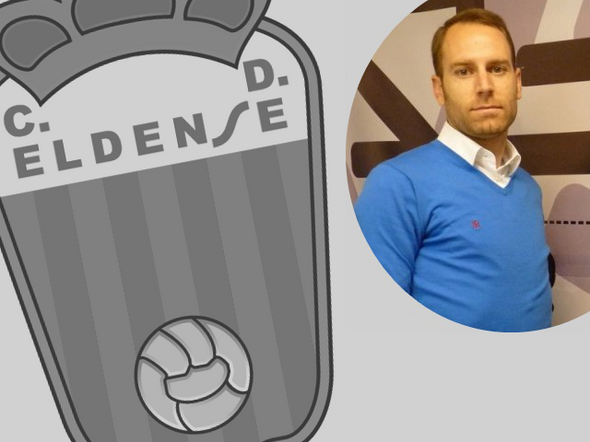 ISC – After so many years covering sports news for Elda , you seem just as eager to working with the same motivation and passion since you started – How did this project come to be?
Marcos Guill – IdellaSport.es was started a year ago with the intention of providing a Digital Sports Daily solely for eldense , which until then did not exist. As a journalist and after 28 years in the profession, it was time to take on a new challenge and trying something new for a change.Going over the figures, the number of followers and the impact on social networks you've had is admirable – What is your secret ?
Thank you for the complement regarding IdellaSport.es. The Secret ? Daily hard work and independently and objectively trying to be aware of the current situation of eldense sport; We publicize what we think is of interest regarding eldense without pressuring or affecting interests and opinions – Simply put, sports journalism.
Regarding sports media , how do you maintain public interest on a national level? When sports events of first division (football, basketball, etc. ) demand too much attention from your audience? Or does the eldense fan base never missan appointment with the club?
In this day and age, the majority of the media is digital, although there are still the odd few who enjoy reading the daily paper at a bar, whilst having breakfast etc. The digital media is aimed mainly for the younger generation.
Within a matter of seconds you can go from learning about the great athletes, to what the actual teams do in your city, It's all very versatile, and regarding the Eldense , the fans of Elda are faithful – I detect a certain " sportsman feeling " from them that is exciting.
Recent years have not been easy for the board, the coaching staff or the staff of Elda Industrial CF – They have been living stressful times. I'm of course referring to the premature dismissal of Rocco Arenna and consequent stir provoked amongst the players – How have these conflicts been depicted in your writing?
Regarding Rocco Arena and Elda Industrial. it was a surprising arrival for the blue and black club and an even more surprising dismissal of Emilio Rico; But there are the results of the so called " Big Family ", preferred players ascend – Two years ago at the very bottom of regional football and now in a " decent "
category.
Much has been written and said about the economic crisis and its impact on all areas of the sport, has Elda also felt the blow? Or do small provincial clubs cushion the blow better than others?
Here in Elda, supporting the sport and local clubs means you're in a state of constant crisis; I do not understand how Elda being the industrial city that it is has not supported tit's team or clubs with events – I find no other answer except for that they just don't care. I do admire other industrial cities though, such as those of Alcoy and Elche where businesses do indeed support local sport.
In many ways then, the eldense team is like a big family, everything is dealt with together; The dark shadow overhanging Spanish sport has increased in the last decade, from your professional standpoint, do you think that the enthusiasm to play football and other sports in general is being diminished due to the fact there is no money nor means?
The enthusiasm to play football is indeed being diminished, mainly in part due to televised football being played all the time – It affects the modest and a lot. Regarding the esteem of Eldense, they follow the examples of football managers such as Gonzalez Guill , Torregrosa or Cerda, giving body and soul to begin a project with illusions of grandeur only to have them diluted. Players deserve an amount of respect due to the constant professionalism they have displayed despite having constant delays in their payroll.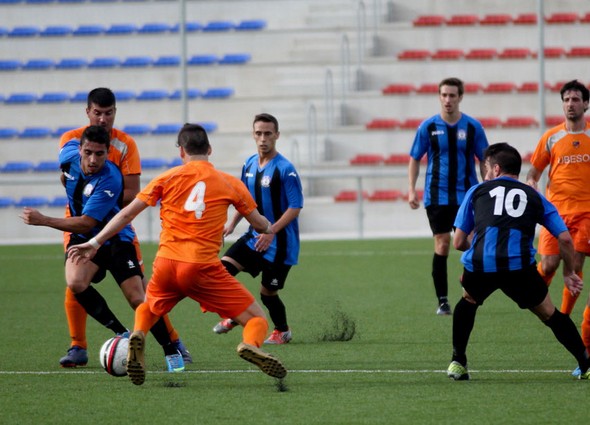 The "Best" Eldense hobby. as stated by Reuben Albes ( Current coach ), has also been affected by the current economic situation, with entrance fees of 20 – 25 euros, which in turn have sparked lots of controversy on social networks – Did the same happen in the past?
Ticket prices have always adapted to the situation, as with any game played from home as was the case with Elche. The truth is, seeing Eldense play a home game is very cheap, as much as a subscription channel or game to game fee, and if you buy the ticket in advance it's even cheaper; in this regard i think that the management has done a good job and been consistent with the economic situation whilst thinking of the team's welfare.
The season of 2015 looks exciting, handball, tennis, athletics etc. even though we know sport is the most followed. What are your thoughts? Do you think Albés' team will find salvation?
I hope that the Albés' team does indeed achieve salvation. When answering these questions in the absence of two days, the Eldense is in prime condition to achieve it either directly or through promotion . With respect to other sports, the handball division of Elda C.E.E will try to ascend to Honorary Division B, and even though they haven't got it easy, those young group of lads are capable of achieving anything.
The digital era is quickly becoming a powerful ally to regular sports media. What can we expect from Idella Sport in the oncoming years?
IdellaSport.es wants to compete with the big leagues of Eldense digital sports media. It started from the very bottom being regional, but there is no shortage of enthusiasm and desire to continue this work in a "complicated " city such as Elda, informationally speaking. IdellaSport.es has set various goals which are being accomplished one by one, slowly but surely, and after just a year of activity, we can say that the reaction and reception from followers and readers alike has been overwhelming.
---
After hearing the words of Marcos Guill, it is safe to say that there is a promising future ahead for the template Eldense has set out as well as the regional categories of the sport. Despite the difficulties that may arise, it's safe to say that the motivation and backing of its fans and players will never cease, nor will the exquisite journalism written by Idellasport.es