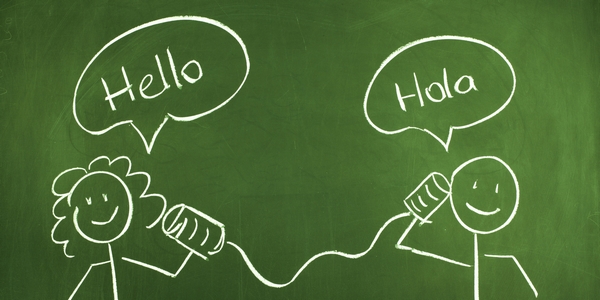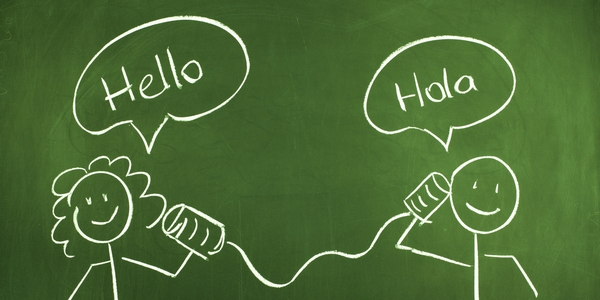 Do you want to learn conversational Spanish, but you're not sure where to start? There are thousands of ways of perfecting your Spanish skills without burying your head in textbooks and Spanish literature. And as is the same with any other language, with English, with French or with German, lessons at school alone cannot propel you to a level of complete fluency – even though it gives you solid foundations to cope in the real world and to build on, learning the Spanish that is spoken in the country is very different.
When we talk about learning conversational Spanish, a lot of teachers think of students working really hard and not having much fun. But that couldn't be further from the truth! Listening to Spanish music, chatting online with native speakers, going on a summer camp in Spain during your school holidays and doing other fun activities are some of the best ways of reaching that goal.
What are the best ways to learn conversational Spanish?
Chat online with native speakers
One of the easiest and most entertaining ways of learning conversational Spanish is chatting on the internet, particularly on websites that are intended for students and native speakers to learn from each other.
Websites like WeSpeke or Conversation Exchange as well as apps like DuoLingo or Babbel are perfect for improving your spoken Spanish.
Listen to Spanish songs or watch a Spanish TV series
One of the most efficient ways of learning a language is through music and films in the target language as it helps to accelerate getting to grips with the vernacular. Just as in other Mediterranean countries, music is part of the DNA of Spain and so there are many catchy songs that can help you to improve your conversational Spanish. Great examples of such music is Mediterráneo by Joan Manuel Serrat, Sobreviviré by Mónica Naranjo, Paris by La Oreja de Van Gogh and Cien gaviotas by Duncan Dhu.
Alternatively, if you are a big fan of television series, there are lots of interesting programmes for young people in Spain such as SMS: Sin miedo a soñar, Un paso adelante, Física o Química, Nada es para siempre or El Internado.
Tune into Spanish TV or radio channels
Do you like waking up to the news in the morning? Why not watch a Spanish news channel with your breakfast! Broadcasters such as TVE, Antena 3 or Cuatro are great for getting up to date with current affairs in the country whilst picking up phrases and words used in authentic and more formal settings in Spain. Meanwhile, there are also plenty of radio stations at your disposal such as Onda Cero, Cadena Ser or Cadena Cope. And if you can't get enough of Spanish music, tune into Los 40 Principales, Europa FM or many other stations for your helping of Reggaeton and more.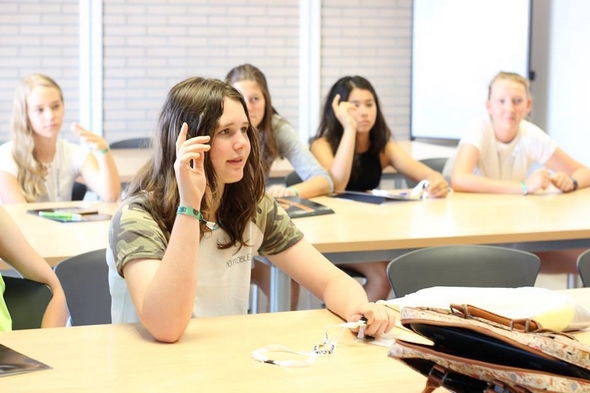 Sign up to a summer camp in Spain!
If you have read a few books based around summer camps, then the experience of spending some of your summer holiday in a similar environment to one which you came across in your reading will be a dream come true! If you are bored of the prospect of just learning Spanish on a summer camp, a sports summer camp is an excellent alternative in which you can combine different activities and enjoy playing a sport that you may be a complete newbie to or that you are an expert in.
Furthermore, there are many studies that propose that the best way of learning a new language is by living in the country. Therefore, even if you choose a sport camp, the permanent contact that you have with the language means that you can improve your vocabulary, easily reduce your accent and quickly pick up common phrases that are used in conversational Spanish.
Therefore, with our recommendations, you now have four tips on how to learn conversational Spanish and, as we've shown, it doesn't require much effort at all! If you're interested in reading on, don't miss our article on the best ways of learning Spanish in Spain.