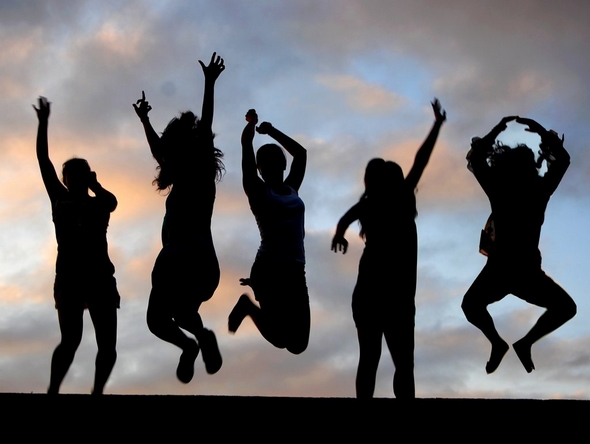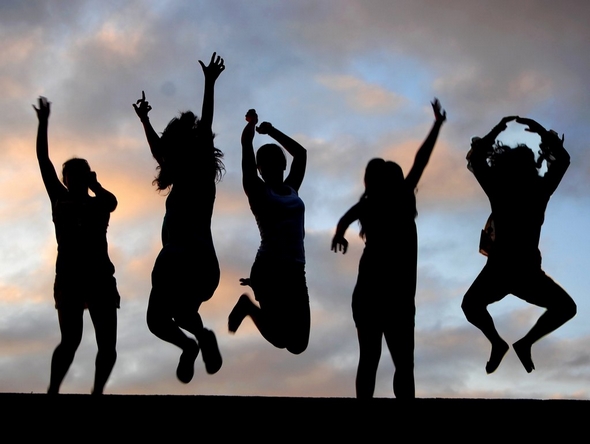 Would you like to be able to make foreign friends, but you just don't know how? There is no reason to fret – Finding people related to you from other corners of the globe is easier than you might think, you just have to learn a few useful tips, such as frequenting foreign environments, having lunch in exotic restaurants, learning new languages in foreign countries, enrolling in summer courses or even spending your holidays in countries as fascinating as Spain. Come and join us as we expand on these tips for helping you make foreign friends.
Friendship is a trait capable of uniting people from all environments, conditions and cultures; According to a well known study conducted by the University of Virginia (United States), friendship increases our empathy – A characteristic which can be a permanent effect lasting to and elderly age.
Do You Want To Make Foreign Friends? 5 Helpful Tips For Success
Eat At Foreign Restaurants and Cafés
You may not have expected this piece of advice! In fact, satisfying your appetite at appropriate restaurants and cafés can be a very rewarding experience; If you have never tried French, Japanese, Spanish or Portuguese gastronomy, you now have a perfect reason to do so – These establishments are usually run by foreign families, and in some cases by authentic communities, giving their neighborhoods very exotic touches, such as the 'Little Italy' in New York and the 'Chinatown' in Madrid.
Travel and Submerge Yourself in Spanish Culture
The 'Sanfermines', the Festivals of San Joan, the beautiful 'Fallas' as well as many other traditional celebrations are just some of what Spanish culture has to offer; As to be expected, travelling, discovering and integrating yourself in a foreign culture is a perfect way to make good friends, who can be kept in touch with later through social networks, email or telephone – In this digital age, distance can hardly be considered a problem.
Join a Spanish Course
With more than 500 million speakers spread across the five different continents, Spanish is proud to be one of the most used and most valued languages in the world, and if that wasn't enough, learning in Spain is a sure way to make foreign friends – Spaniards are famously characterized for their open, extroverted and cheerful demeanors making it especially easy to integrate into their society and enjoy their traditions and customs. Without a doubt, one of the best ways to make foreign friends.
Summer Camps
As always the case, summer camps provide a perfect opportunity to relate and get to know young people from many different countries; In addition, many of these establishments include school trips, learning languages and sports as part of their programs. If you wish to know more about this experience, you must learn the benefits of Summer Camps.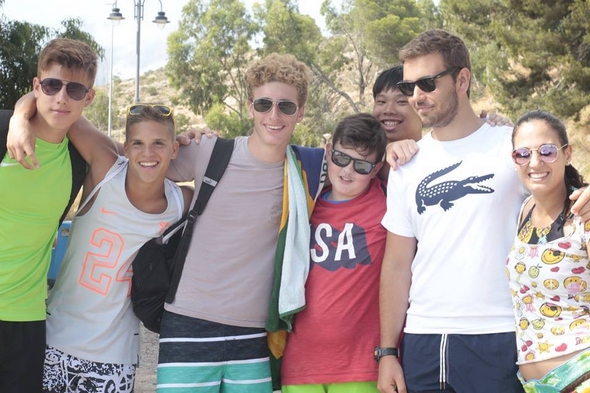 Using Modern Technologies
Tinder Social, Bumble BFF, Squad, Meet Me, Facebook Groups App and Wiith are some of the most popular apps for both finding and making new friendships; Although they are not intended to be used in foreign countries, all of these applications have communities from all corners of the globe, hence why they are considered a perfect ally for finding a person with whom you can bond and learn about foreign cultures and society.
It's safe to say that any of these recommendations can aid you in making foreign friends, as well as open your eyes to fascinating cultures and societies which can help promote personal growth. A famous quote by Hubert H. Humphrey states, "The greatest gift of life is friendship, and I have received it." – Now you must ask yourself, would you like to receive it?