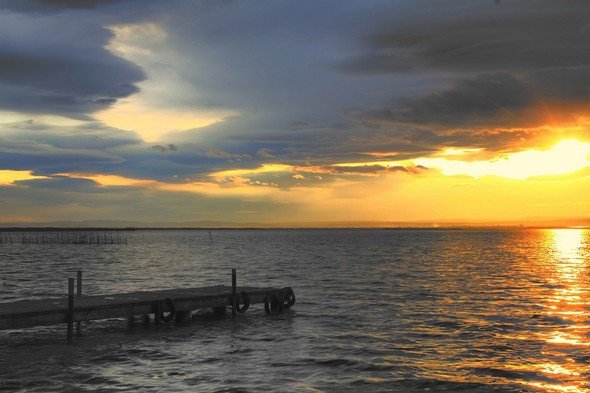 Entertainment, adventure and nature in its purest of forms all unite at the Parque Natural de La Albufera, one of the biggest Mediterranean paradises, which is home to the largest lake on Spanish territory. Visitors will discover marshes, springs, dense forests and the most captivating of wildlife, accompanied by a superb climate with an average temperature of 17ºC – Come and discover it with us!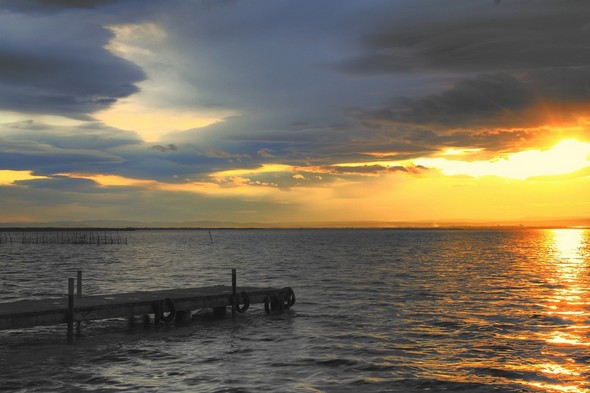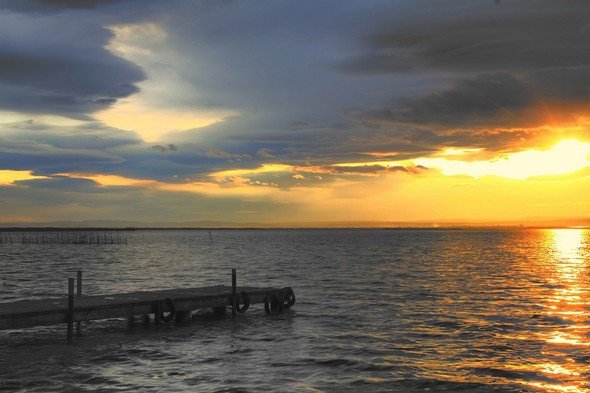 Also known as the Parc Natural de L'Albufera, this natural wonder is situated on the eastern border Valencia, just a few kilometres away from the capital, spanning an unimaginable amount of terrain, covering the municipalities of Valencia, Alfafar, Albal , Beniparrell , Chair, Sedavi , Cullera, Albalat de la Ribera, Catarroja , Massanasa , Sollana , Sueca and Algemesí – More than 21 thousand hectares.
One of its greatest attractions is the abundance of migratory birds, such as ducks, herons, gulls, storks, teals and many other different species, whose presence have increased the ecological value of its wetlands. Plants of all shapes and sizes can also be found here such as lilies, cattails, reeds and many more, shaping the communities' landscapes.
For those travelling to La Albufera for the first time, an obligatory stop is the historical fishing village El Palmar, which today is home to many attractions for even the most curious, such as the Comunidad de Pescadores or the parish church Niño Jesus del Huerto which was erected in 1895. This quaint village also offers you the opportunity to taste some of Valencia's delicious cuisines such as various assortments of rices, the Esgarraet or its famous paellas.
Roman, Arabic and Christian History
Its origins can be traced back to thousands of years ago to the ice age, when the old bay gave way to a spit of thirty kilometres, with ocean currents limiting access to the outside world, however this all changed during the Roman Age, and most likely as a result of crops. Many cultures have affected La Albufera, cultures that have now become historical legacies.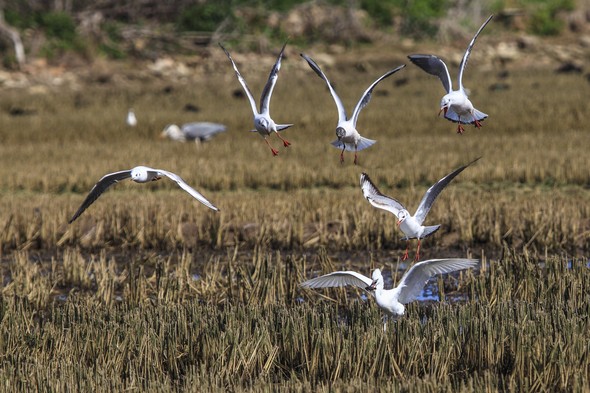 The Romans, who gave it the name Nacarum Stagnum, were the first to colonize these territories, despite having a native population to begin with, which would later be conquered by the Arabs who would sometimes refer to it as the Espejo del Sol in some of their writings. Since being conquered by Christians and still to this day, a few dates can be highlighted such as 1990, when it was branded a natural park, or 1995 when the Plan For Management of Natural Resources was implemented.
There are ample possibilities for leisure and entertainment to be discovered such as boat trips, golfing on the El Saler greens, and many others. The Albufera is a perfect example of the rich culture and heritage that is to be discovered on the Valencian coast.