In the last decade, summer camps have increased in popularity in our country, especially in the Comunitat Valenciana, where the climate, leisure activities on offer and rich cultural heritage make for an unforgettable experience. This increase should come as no surprise due to the many benefits that summer camps in Alicante have to offer, such as improving social skills, learning a valuable new language, Spanish and starting a new and exciting sport – What are you waiting for?
Every year, hundreds of teenagers from all over the globe decide to go on an unforgettable adventure, and take a language course in summer camps such as ISC, making for a unique opportunity to learn a fascinating culture, make new friends and enjoy a few months of fun and entertainment that they will never forget – But what are both the long term and short term benefits of this experience on a personal level? Do they promote only companionship and entertainment? Or do they provide more edifying values and skills?
Learning to speak Spanish – A fun language with a lot of potential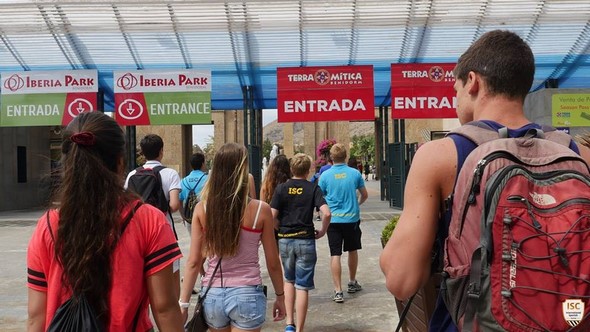 Learning Spanish is one of the main benefits of summer camps – The statistics are dizzying! Spanish is present on the five continents, is spoken by more than 500 million people, the third most used language on the internet and the second most spoken in the United States. Spanish is a language present all around the world, and is growing constantly in the workplace, making it a language with a lot of potential. If you seek more information, we invite you to discover why Spanish is becoming one of the most important languages in the International community.
But future Spanish speakers have no need for concern, considering it is one of the easiest languages to learn, even more so in friendly and fun environments such as those found at summer camps; If that wasn't enough, exciting and entertaining activities will not only motivate students but also let them discover fascinating places such as the Museo del Real Madrid, the Bioparc de Valencia and the Volvo Ocean Race museum.
Development of social and sports abilities
For teenagers, one of the great attractions of this experience is the possibility to begin, improve or perfect their skills in a particular sport such as athletics, basketball, football, golf, handball, hockey, tennis as well as various aquatic sports etc. Especially beneficial are team sports that teach teenagers to participate and collaborate with their fellow team mates, encouraging the development of positive attributes such as leadership, personal initiative, solidarity and the spirit of sacrifice.
Group activities also promote student interactivity whilst teaching them other mentalities, cultures and completely different customs, and as a result teaching them both respect and tolerance to fellow students of different backgrounds and cultures; Team sports create strong bonds of friendship whilst teaching the rewards and benefits of team effort – An undeniably invaluable trait.
Responsibility and self-sufficiency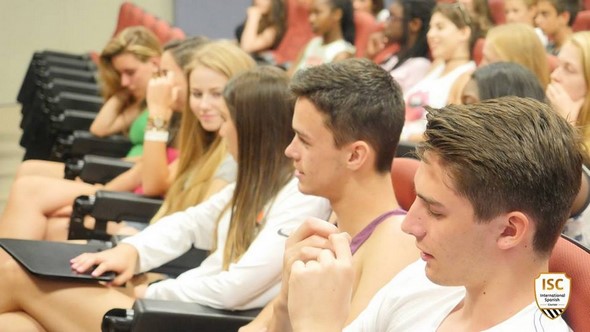 In addition to the aforementioned, summer camps provide an ideal environment which allows teenagers to become self-sufficient and learn to cope with being away from the family circle and its countless privileges, such as having to make their bed, keeping their room tidy, cleaning the table amongst various other obligations which will help them become more useful, more responsible and help them gain self-confidence.
Valencia is one of the favourite international tourist destinations, with almost 6.5 million visitors in 2015, according to the National Statistics Institute (INE). This international success is mainly due to the excellent Valencian cuisine, the presence of famous sports figures such as Rafa Nadal and Fernando Alonso, renowned celebrations such as the Valencian bonfires and more than 300 days of sun and sea on the Levantine coast – ISC Spanish Summer Camps are proud to contribute to the overall experience.