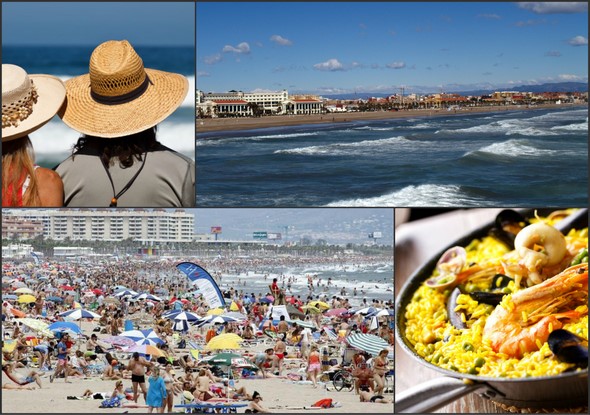 At the eastern end of Valencia, you will find one of the best beaches within Europe, the jewel of the Levantine Coast, The Playa de las Arenas, which annually attracts thousands of national and European tourists; the winner of various awards such as the 'Q Calidad Turística' and 'Qualitur', this paradise can be found in one of the best spots of the region with unforgettable views, irresistible gastronomy, water sports and many other attractions – Come and discover it with us!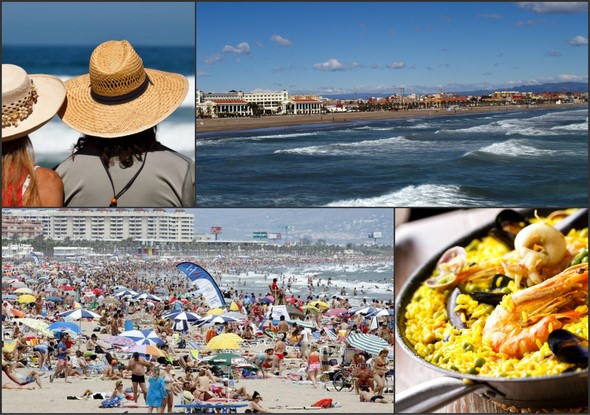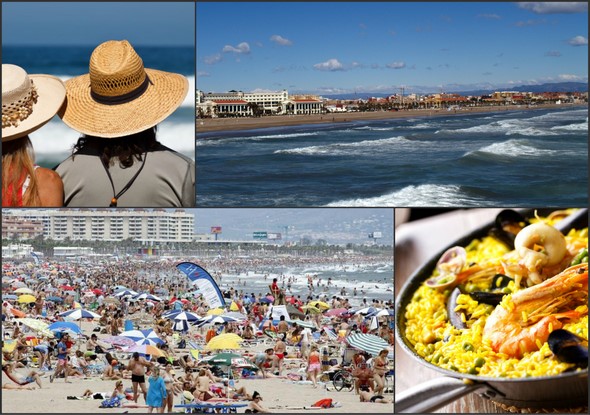 Around 6, 5 million tourists will be enthralled by the many attractions this community has to offer according to the estimates of 2015; The ambient average temperature of 17.8ºC and exotic geographical surroundings all contribute, however we can't ignore the excellent hotel services or the ample entertainment options. Further still, the coastline offers an unlimited supply of sun for those looking for a tan.
Beaches such as El Saler, Pinedo, Recatí, Patacona, etc. are just some of the many scattered around the region, but only one of them in particular stands out, and for a very good reason. Spanning more than 1,200 meters in length and around 135 meters in width, the Playa de las Arenas, also known as cabanyal or Levante, is one of the biggest tourist attractions in Valencia; upon its golden sands many competitions are held, such as those of the Copa America and the Gran Premio de Valencia, as well as many other events, that awaken the passion of all its visitors – It's safe to say there is no shortage for opportunities to have fun.
Playa de las Arenas situated between the Puerto de Valencia and Malvarrosa suffers no real issues with parking or housing problems. The Paseo de Neptuno boasts more than 1,500 parking spaces and numerous hotels that provide services for all types of budgets great or small.
A Location For Sportsmen, Gourmets and Everybody Alike
One of its most distinguishable features, is the range of restaurants and bars that it has on offer; no less than 37 different establishments where you can appreciate the perfect sceneries of the horizon whilst tasting typical Valencian cuisine, such as the Horchata or Escarlet. Even the most demanding of gourmets will be pleased with the quality and freshness of the ingredients, with meals being primarily composed of seafood, vegetables, meat and fish – A healthy menu that will cater for the whole family.
It's services, facilities and equipment are all of the highest quality, which include but are not limited to, first aid services, lifeguards, rescue services, health care and disabled access, not to mention the famous ' Parques Saludables ', whose fitness and toning equipment are sure to keep us in shape. For those looking for a dose of action, surfing, body boarding and windsurfing are just some of the activities on offer without forgetting snorkelling and diving.
In hindsight, it's no surprise that the Playa de las Arenas has earned the Blue Flag Award, confirming the quality of both its services and facilities; Without a doubt, a place which is sure to leave pleasant memories for all members of the family – When are you planning to visit ? You are assured of a warm welcome when you arrive.