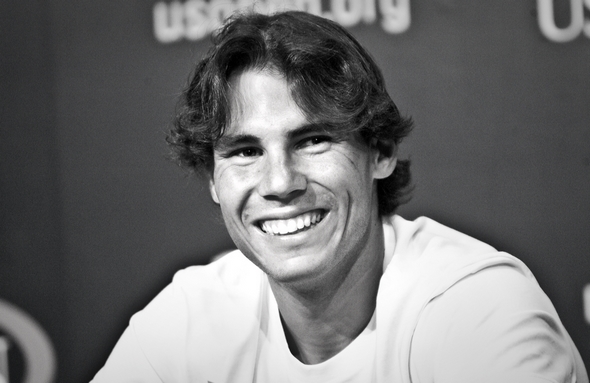 At the age of 31, Rafael Nadal has become one of the most famous stars of international sport, possessing 74 ATP titles and an innate charisma which have earned him the respect of fans from all corners of the world; If you think you know the most famous Spanish tennis player of all time, then you must know who are his favorite actors, his favorite hobbies, the role of his foundation and his sporting habits, right? If not, the following paragraphs will answer all of these questions and more – Some may even surprise you!
An Asteroid Called Rafaelnadal!
Naming asteroids can be a very fun task, however this privilege is reserved for the fortunate few who manage to spot a 'rock' never seen before in space after a long night of star gazing. In May 2013, the 'Observatorio Astronómico de Mallorca' observatory decided to call asteroid number 128,036, Rafaelnadal – A name that immediately made it famous.
Nadal & Manacor – Inseparable
Although many athletes live in tax havens in order to evade increasingly high taxes – Michael Schumacher in Gland, Switzerland, and Maverick Viñales in Andorras, etc. Rafa is not considered just any athlete; As many of his fans know, Nadal is special, so it should come as no surprise that he continues to live in his hometown Manacor (Mallorca,Spain), where his parents, grandparents and ancestors once lived, one of them, Mestre Rafel Nadal, being a famous musician from the island.
His Greatest Achievement? The Rafael Nadal Foundation
One of the more admirable aspects of Rafael Nadal is his commitment to the disadvantaged; To answer the question of his greatest achievement, the Spanish tennis player replied with "The foundation that bears my name", which has been responsible for helping more than 500 children from both India and Spain. He, as well as his helpers, girlfriend Xisca Perelló and mother Ana María Parera, actively collaborate with other foundations promoting educational projects for the less fortunate in life – A real-life hero!
His Favorite Actors?
His favorite actors are by far considered to be Denzel Washington and Morgan Freeman, but what about films? People assume that Invictus is his favorite, when in reality it is actually Gladiator starring Russell Crowe.
A Thousand and One Tics
It is no secret that Rafael Nadal has developed a host of sports tics over the years, many of which are the object of ridicule from adversaries such as Novak Djokovic and other Spanish players; Many of his tics on the court are considered comical, however some have become almost technical rituals, helping him stay focused after mistakes and lost points, one such example being when serving on clay courts – First he will touch his shorts, then stretch his left shoulder, then right shoulder, touch his left ear, brush his nose, touch his right ear, then finally brush his nose and touch his left ear again; This tic can happen up to 100 times during the same match, as stated by various English commentators – Undoubtedly one of the more fascinating facts for Rafael Nadal's followers.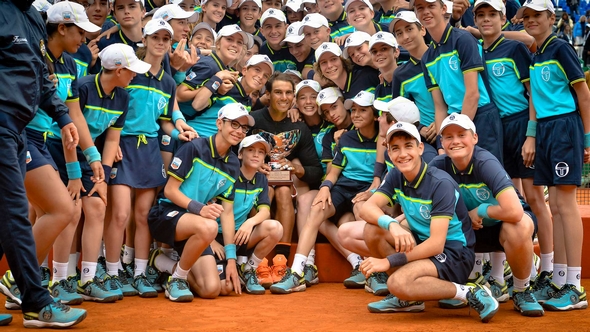 Life Beyond The Tennis Courts
Even though tennis means the world to Rafael Nadal, he is also a keen football enthusiast; In fact, he is proud to be a strong supporter of Real Madrid, just as Fernando Alonso and Alberto Contador are, getting thrilled and riled for the Barcelona-Real Madrid Classic, although we cant forget that he is also a fan of fishing and literature, his favorite book being 'La Ciudad de Las Bestias' by Isabel Allende.
When we look at the aforementioned, It's safe to say that Rafael has become eternal in many ways – His sports life being fascinating and admirable, his dedication to the less fortunate, his hilarious sports tics, and his overall exemplary demeanor. We hope these facts have helped you see Rafael Nadal in a new light, not just as the No.1 international tennis star.