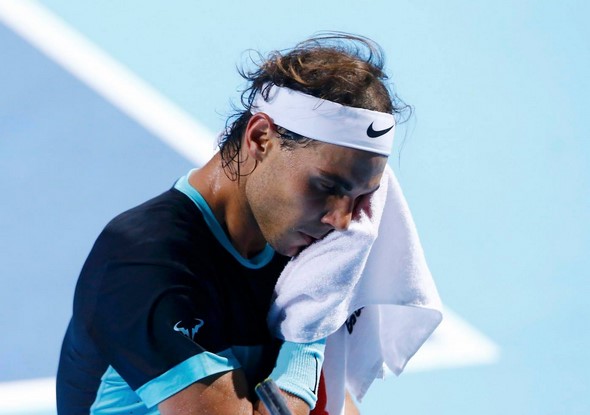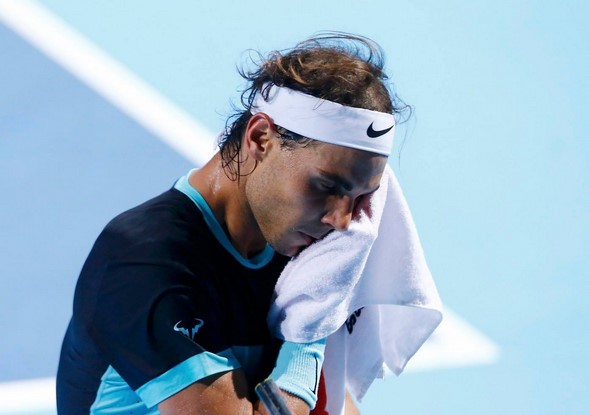 The Olympic Games in Rio de Janeiro, the tenth Roland Garros and the coveted Masters cup are just some of the challenges that await Rafa Nadal in 2016, a season filled with challenges that 5th ranked Nadal must face head on with the strength, ambition and spirit that he is known for. Djokovic, Murray, Federer and Wawrinka are not the only obstacles he must overcome; Injuries threaten both physical form and mental concentration, so the question must be asked – Will the king return to reign again?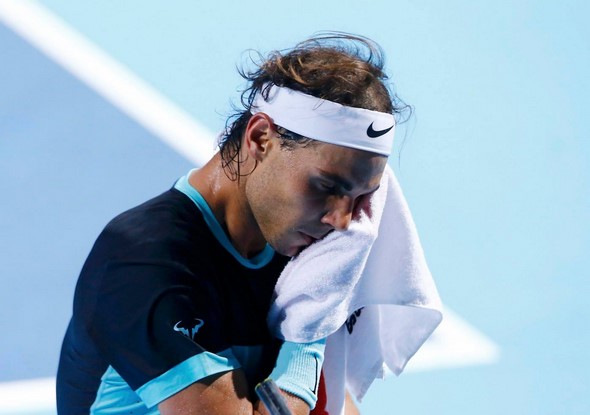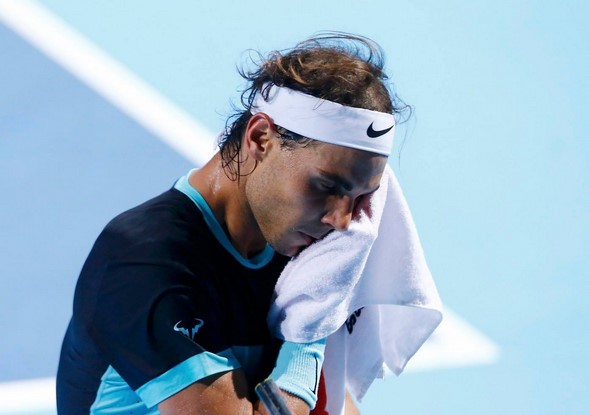 Looking at the last twelve months, it's safe to say that 2015 was a disastrous year for the Spaniard being his worst since he began his winning streak in 2005. The causes were varied; Physical problems such as tendonitis in his knee, wrist and back injuries not only preventing him from keeping in peak condition but also affected his confidence. As a result he suffered an unexpected wave of defeats sending him to tenth place in the ATP rankings.
Alarm bells began to ring in Doha, when Nadal lost against an unknown competitor Michael Berrer; Tomas Berdych confirmed this beating Nadal in the Australia Open and Fabio Fognini beat the Spaniard on three separate occasions, Rio Masters 500, Barcelona Masters 500 and the USA Open being one of the few to have lost so many times in one season. Stanislas Wawrinka in the Rome 1000 Masters, Dustin Brown in Wimbledon and Andy Murray in the Madrid 1000 Masters all managed to win against the Spaniard with relative ease. To add insult to the injury, Djokovik made it impossible for Nadal's dream to come true to win his 12th Roland Garros.
Half the season the Spaniard had previously signed had entered a downward spiral which threatened his place in the top ATP rankings – Was it the end of a legend? 14 grand slams and 65 individual titles were to be his legacy? Nadal began to make a comeback in the Stuttgart Masters 250, and after the defeat in Wimbledon, returned to the ring to win the Hamburg Masters 500 and confirm his return in the Masters Cup, a shocking comeback effortlessly beating Stanislas Wawrinka and Andy Murray whilst ending the season in the top 5 – A feat that few would be able to doconsidering his circumstances.
5 Great Challenges Ahead In 2016
"Returning to the top would make Nadal the best tennis player in history " were the words stated by Andre Agassi in 2014, however the Nadal that could triumph against any player on and playing surface is gone and 2016 presents itself with challenges such as Djokovic at peak performance and Federer and Murray showing no signs of losing. These players themselves have expressed uncertainty about the season, " Either the best Nadal will return or not "
Nadal will have a shot at claiming his 12th Roland Garros in 2016, something that was impossible to obtain last year; He is also proud to be the only tennis player in history to have won the Roland Garros so many times.
Rafa Nadal Academy sponsored by Movistar. Shortly before the Roland Garros begins, this academy will take on 140 future stars to prepare them for the future both academically and socially, something that is guaranteed to support and promote the sport, as well as sports clubs, regional tournaments and Tennis Summer camps. In May it opens its doors in Manacor, home town of the tennis player to whom it will also benefit.
Olympic Redemption. After injuring himself in 2012 and unable to participate in the London Olympic Games, Nadal seeks to redeem himself at Rio de Janeiro where he hopes to participate in all tennis categories.
The Masters Cup Dream. Finalist in both 2010 and 2013, Nadal has a bone to pick with this historic competition which pits the eight best tennis players of the rankings against each other – Federer and Djokovic have both crushed this dream, will he have better luck this season?
2016 looks to be a promising year, even more so now considering that Nadal has already won his first tournament in the Mubadala World Tennis Championship. Will he be able to keep this up? Will he be able to take down Djokovic? Whatever the result, Rafa Nadal will continue to raise the awareness of Spanish tennis.