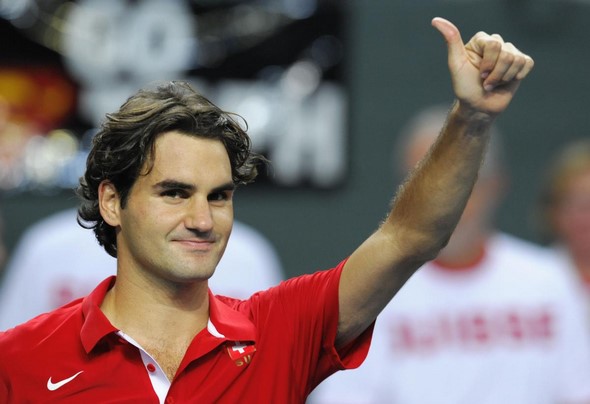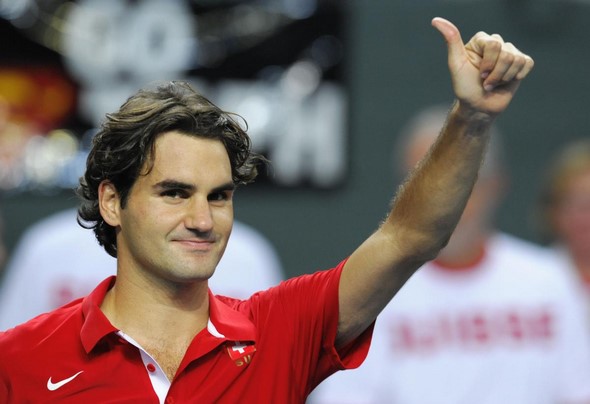 With 17 Grand Slams under his belt, 80 titles and 265 tournaments played with a record of 800 wins, Roger Federer has earned a place amongst the greatest of players within the sport. At 34 years of age not only is he still playing, but is ranked at number 3 of the ATP, with an endearing sportsmanship both on and off the courts, distinguishes him from his fellow players. But is he really planning to retire? What challenges await him in the Swiss 2016?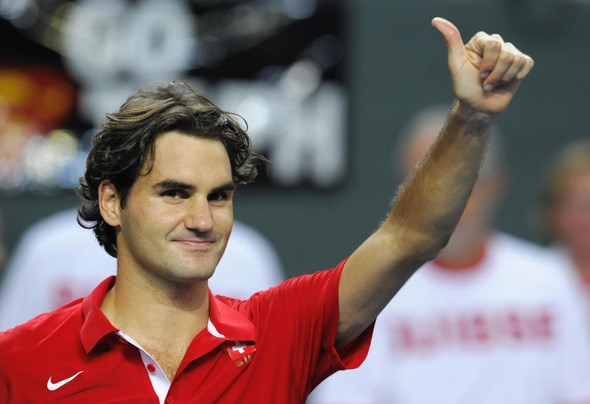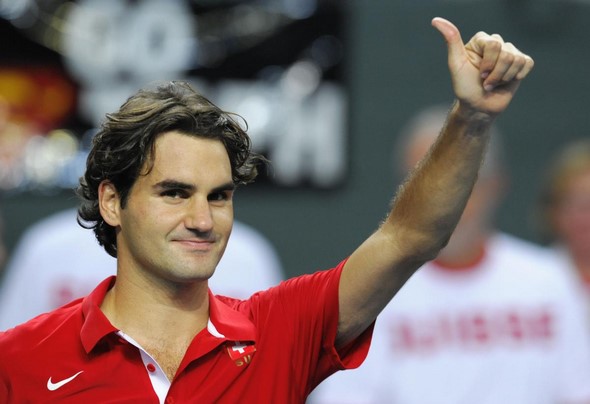 Roger Federer lives by the motto " Play to the end " and since being introduced to tennis at the age of 3, then becoming a professional at 17, has never thrown in the towel during an official game, has been in the top leagues for 13 years, and has an average win ratio of 81,6% – The idea of this living legend retiring is far from his current mind-set, facing 2016 with very ambitious goals.
After winning this season's tournaments in Istanbul, Dubai, Halle, Brisbane, Cincinatti and Basel, Federer has set his sights on some of the most important events – The Australia Open, Indian Wells, Roland Garros, Wimbledon. the USA Open and of course the Olympic Games in Rio de Janeiro, amongst another 10 competitions with the intention of beating an already impressive track record. Beyond numbers and statistics, this living legend is known for having …
A Distinct Playing Style
Few players possess such a technical and elegant playing style as Roger Federer, whose style, his hallmark, is perfect for playing on hard courts, where he has accumulated 621 victories, and grass courts where he has 198 wins; However clay courts seem to be his downfall, as he has only one a single 'Grand Slam' thanks to Nadal being unable to play due to an injury. In the United States, he has more victories compared to France and Great Britain combined being the country where fortune had definitely smiled on him.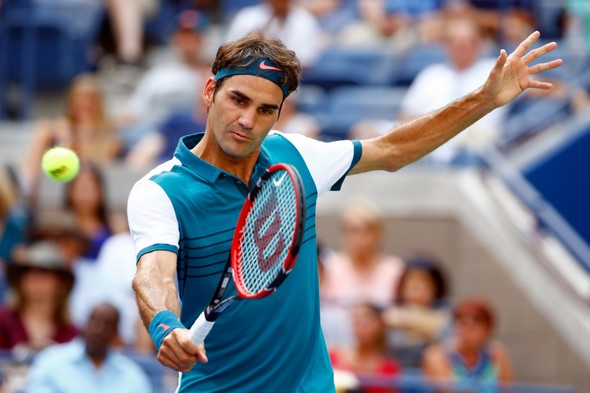 Roger Federer is considered one of the strongest players on the courts, who has been known to break several racquets a week; According to rumours, he spends around 150,000 dollars a year on racquets as well as having a professional racquet stringer who travels with him preparing his racquets the day before a competition with a specific string tension, and material that is only known to Federer; The rivalry between Federer and Nadal is considered legendary.
Federer vs. Nadal – A Classic Match For The ATP
Of all his rivals, many few have been capable of robbing Federer of victory, and on multiple occasions – Rafa Nadal is at the top of this selective group. Despite beating the Spaniard on ten occasions, Federer has only lost 6 'Grand Slams' – five of them to the hands of Nadal. This clash of titans has become one of the most popular showdowns, where the strength of the Spaniard clashes against the technical precision of Federer, whilst at the same time maintaining admirable sportsmanship – Truly a match that always entertains fans.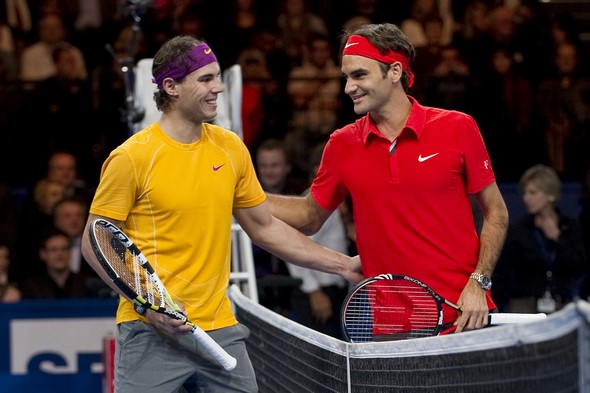 The 'Swiss Perfection' recently managed to win his 1,000th victory on the courts, and is now following in the footsteps of other tennis legends such as Ivan Lendl and Jimmy Connors. Federer in a word, is a unique player, a worthy adversary for Nadal and an extraordinary player who still manages to captivate fans even after so many years.