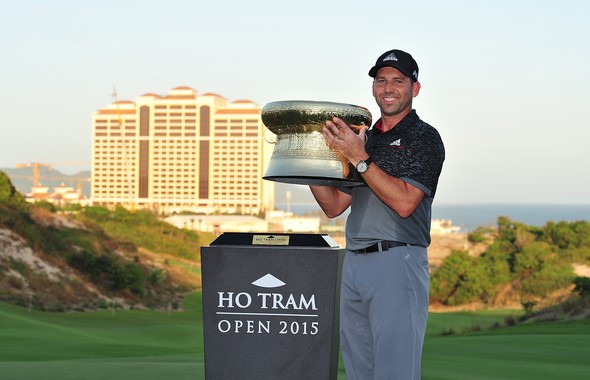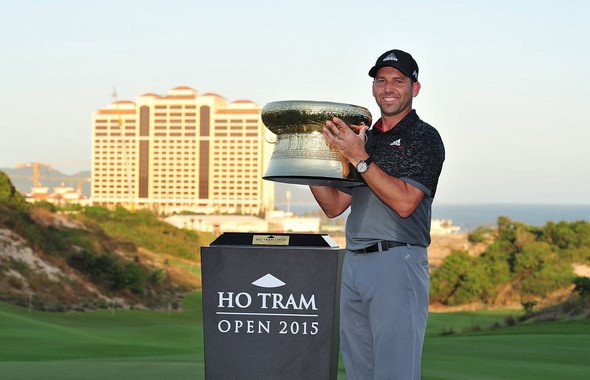 After two years without a victory, Sergio García has once again showed us why he is amongst the world top ranking golfers, conquering the Vietnam Ho Tramp Open, which forms part of the Asian Tour. With this victory not only does the Castellon golfer end a personal drought, but also adds trophy number 25 to his walls and as a result maintains a good momentum for Spanish golf.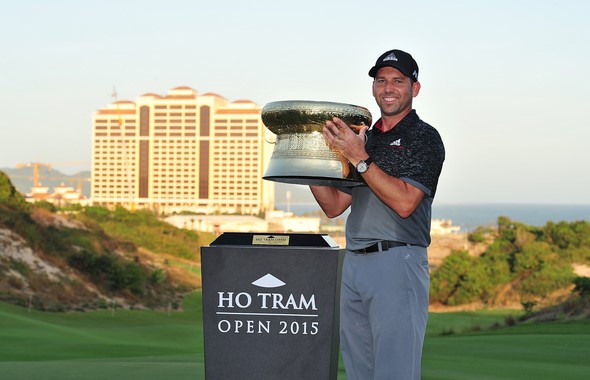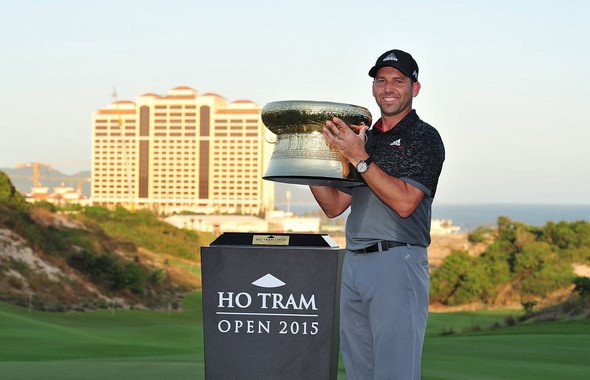 The Spanish golfer won on the second hole against competitor Himmat Rai during 2015 – The one and only title he won during the year, after a disastrous year in 2014 not only for golf but Spanish sports in general. " It Was A Good Year – But It Could Have Been Better " as stated by the 11th ranking world player – Although winning the Vietnam Open, he lack lustfully tied 3 times with unknown players. " I had many opportunities to triumph, but sadly could only do so at the finals in Vietnam; My demanding personality means I am not completely satisfied, but on the other hand, I did all I could."
The Spaniard has once again been able to savour victory after the 2014 Qatar Masters, which is certain to help him tackle a 2016 full of expectations and emotions; Doha Golf Club in Qatar, Commercial Bank Qatar Masters, Northern Trust Open, the Florida Swing Honda Classic PGA Tour and the WGC Cadillac Championship are sure to be on his calendar, not forgetting the Olympic Games in Rio de Janeiro and the Ryder Cup.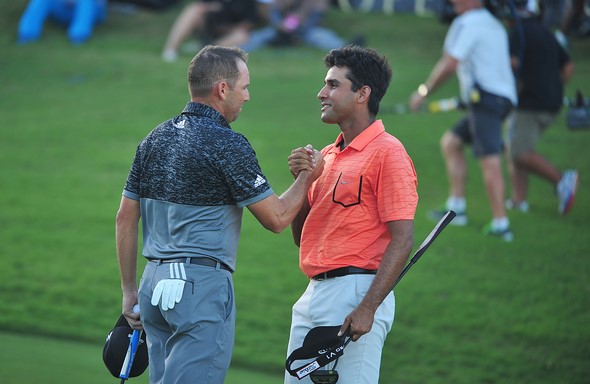 Sergio García – A International Name For Spanish Golf
Many will be surprised to hear that Spain has a very prominent golfing background, especially considering its limited presence of national players in the PGA qualifications. Castellon holds 11th place, but we need to travel to 90th place to find Miguel Ángel Jiménez – A strong contrast compared to United States players Bubba Watson, Jordan Spieth, Rickie Fowler, etc. who are at the top of the leader board, thus making Sergio García an important player not only for Europe but even more so for Spain.
As we know, the fever for the sport began in 1985, thanks to the victories of Severiano Ballesteros and Jose Maria Olazabal who are famous for popularizing the sport, which is now promoted in clubs, tournaments, summer golf camps, amongst many others, where future stars will be made. With more than 400 golf courses on Spanish territory, places like Valencia make for a paradise for eager golfers and in turn explain why so many German and French tourists come to Spain to learn Spanish, without forgetting the epic football showdowns between Madrid-Barcelona and other tourist attractions such as the ruta de sabores, in which you try some of the delicious Valencian cuisine.
Whilst nothing is set in stone, Spain has the feeling that the Asian Tour EFE conquest will result in a wave of upcoming victories for Sergio García and Spanish golf in the future, however, only time will tell.