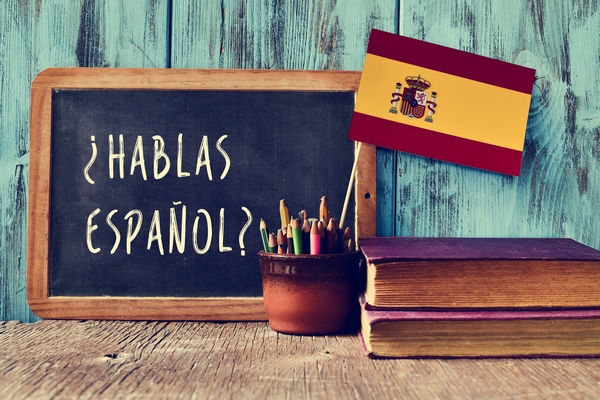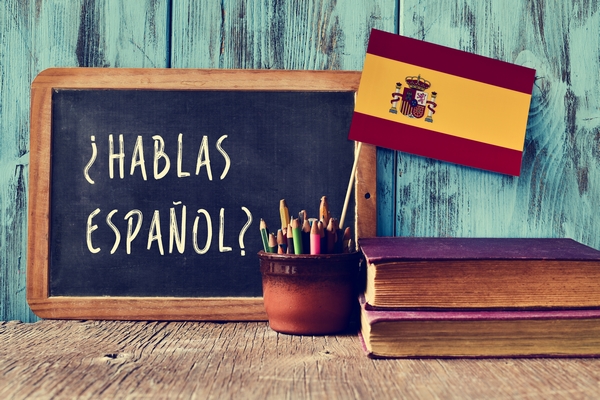 Do you want to study Spanish in Spain in its natural habitat? There are many young people who have a burning desire to do such a thing. Despite that, surprisingly, only a few people actually know the benefits of this academic adventure.
According to the Cervantes Institute, the number of international students currently learning Spanish is in the millions and that just shows the positive impact of the language all over the world. However, it is very different, learning Spanish in Spain as opposed to learning it in an English-speaking country and learning it in Spanish cities like Valencia, Madrid or Barcelona could change your life.
Four reasons to learn Spanish IN Spain
It is an international language
Spanish is the third-most spoken language in the world and it is by far the most used language in the Americas. On top of that, in the US alone, there are more than 50 million people who speak Spanish as their mother tongue or as their second language. As with English and French, Spanish adds a lot to a student's CV because it is a great tool for professional life. Furthermore, learning Spanish in its natural habitat means you get exposed to the more pure and correct version of the language.
You can immerse yourself in a wonderful culture
Another reason to learn Spanish in Spain is that it gives you the opportunity to immerse yourself culturally in the art, the music and the literature of a nation which is extremely rich in the artistic field. Do you like Don Quijote, Guernica, the Palace of Medina Azahara, the poetry of Lorca or Flamenco dancing? All of these cultural phenomenons were born in Spain! And only here can you enjoy and get to grips with different cultural expressions and phrases. It goes without saying that you will improve your listening skills from the moment you get to the country because you will constantly hear conversations in Spanish. That makes a huge difference in comparison to at school where, for most of the day, you don't hear the language and it will improve your Spanish immensely.
Improve your cognitive skills
Did you know that scientists have discovered that bilinguals have a larger density of grey matter in the area of the brain associated with learning vocabulary? Other studies point to a number of cognitive advantages that are part of the linguistic "baggage" of students who speak two or more languages, for instance a higher creativity and a better ability to solve complex problems. They are also better at multi-tasking which is due to their cognitive flexibility and the capacity to adapt to unexpected circumstances. These benefits are there for the taking if you want to learn a new and exciting language like Spanish.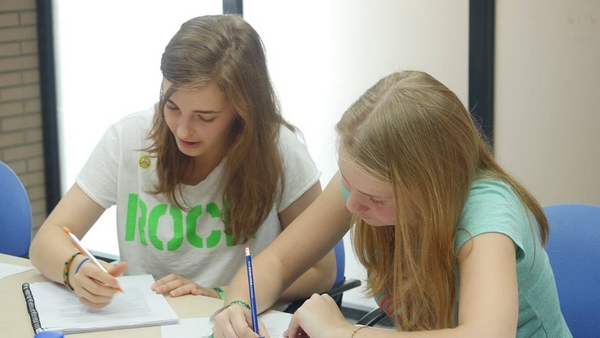 Have the experience of a lifetime
Studying Spanish IN Spain is really, really fun. Thanks to the cuisine, the offer of entertainment and the welcoming social environment that characterises the country, young people have the opportunity of a lifetime, if they choose to spend their holidays in Spain. This adventure has countless benefits for young people – it would be, for many, their first taste of independence, having to manage their cash and to take up responsibilities that they wouldn't have had before.
Why learning Spanish at a summer camp is the best way to learn the language in Spain
There are numerous ways of having this experience (being an au pair, doing a school exchange or simply being a tourist in the country), but the best way to learn the language is on a Spanish summer camp. All you'd need to worry about is learning the language under the watchful eye of native teachers and playing your favourite sport, since aspects such as accommodation, refreshments and moving from place to place are taken care of by the camp. Therefore, the only thing you'd need to do is have a good time and enjoy the adventure. Not bad, huh?