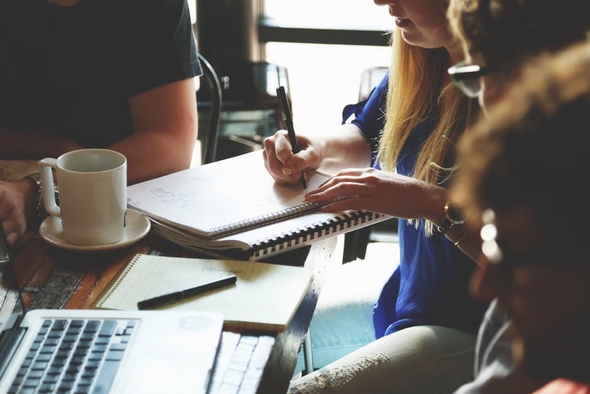 If you are anxious to start learning Spanish on the shores of the Mediterranean, this is your perfect destination; Alicante prides itself as being a city of marked university character which has a long tradition of being a destination for foreign tourists. Year after year young adults from all over the world enroll themselves into one of the many schools and summer camps dedicated to teaching Spanish. There are many options which stand out for their good results and services which are on offer to students – Come as we discover the top destinations for studying Spanish in Alicante!
Don't worry, not everything is going to be about studying! Alicante and its surroundings are known for their white sand beaches, fascinating museums, its leisure offerings, its delicious cuisine and of course it's always cheerful and welcoming atmosphere. We invite you to join us as we discover three perfect places to study Spanish in Alicante as well as enjoying some unforgettable vacations.
Jávea
Jávea is one of the most beautiful destinations of the Costa Blanca with hidden coves, cliffs overlooking the Mediterranean, beautiful beaches etc. All of which are just an hour's drive from Alicante.
You cannot miss out on visiting its historic setting or strolling through the harbor, where modern yachts and traditional fishing boats coexist in perfect harmony; Terraces and restaurants situated on the promenade of Javea are guaranteed to attract visitors who love the sea.
Guadalest
Situated roughly 60 kilometers north of Alicante, Gudalest is a small town with around 200 inhabitants making it a perfect place for studying and concentrating far away from the hustle and bustle of the capital.
The 'Castell de Guadalest' and the streets of the Arrabal district offer an enchanting setting comprisde of old walls, narrow streets and white facades that captivate all who visit; But best of all, this tranquil town is both near and far from the great tourist attractions of the Cost Blanca.
Altea
Situated between Calpe and Benidorm, following the coastline, sits Altea – One of the best and most beautiful destinations of the Costa Blanca, and a first-class tourist destination that attracts visitors from all around the world, all year round.
Many people think that it's simply a beach and nothing else, but the truth is that Altea is comprised and retains all the essence of the Mediterranean: steep streets, white houses, flowered balconies and fantastic views – Undoubtedly, another perfect destination to study Spanish in Alicante.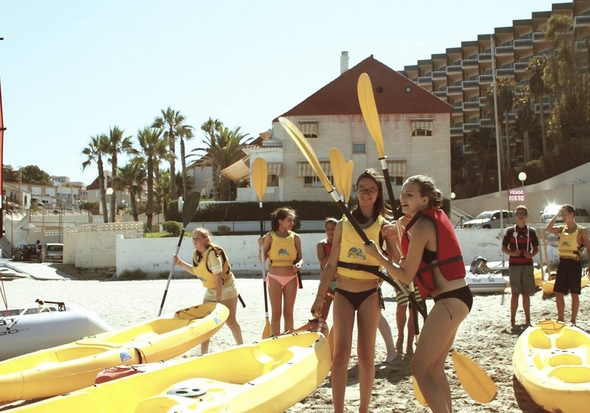 Elche
Although there is historical rivalry between these two cities, nothing should stop us from traveling from Alicante to Elche via the A-70 and enjoying all the fantastic places this city has to offer.
Perhaps the most spectacular of these places is El Palmeral, which has been part of Unesco's list of World Heritage sites since 2000. For the Spanish student, an improvised classroom would take place between fountains, vegetation in which there are more than 200,000 palm trees and other plant species, and an oasis dating back to the times of the Muslim conquest.
Calpe
Only an hour's drive from Alicante we arrive at one of the most symbolic places on the Spanish Mediterranean coast, Calpe – A beautiful seaside town famous for the imposing presence of a large rocky promontory, the 'Peñón de Ifach'.
Scaling to the top of this large rock is simpler than it may appear, but whatever the case, is absolutely recommended due to the fantastic views of Calpe and the long stretch of coast; The prize for our efforts is the sense of freedom, the blue intensity of the sea and its breeze brushing our face – A perfect place to find ones inspiration.
When we look at the aforementioned, it's safe to say there is not shortage for inspiration for learning Spanish in Alicante, an experience that is at your disposal thanks to the Spanish academy ISC Spain in Alicante – A unique vacation guaranteed.