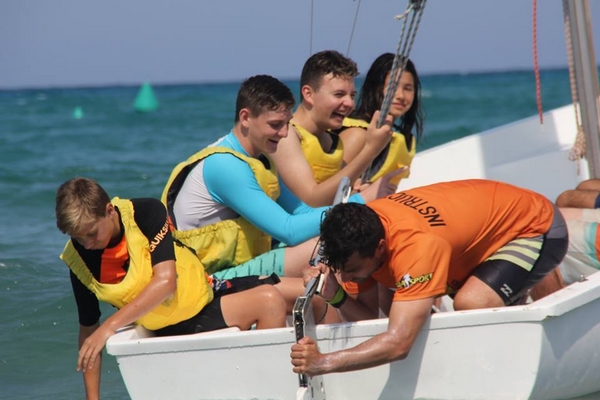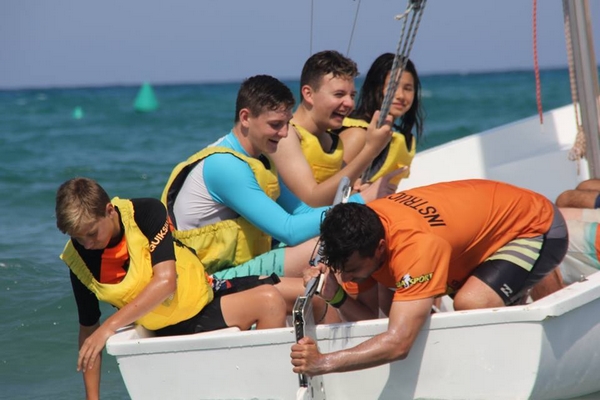 Thrills, adventure, conveying values and endless fun are all key ingredients of summer camps. After school is out for the year, a summer camp is one of the most popular things to do for young people in their holidays. Countless books set in summer camps have created an idyllic image of summer camp settings; however, only a few of such camps truly understand the sort of summer camp activities that young people can revel in.
Learn a new language, enjoy windsurfing and zip-lining or explore the old castles of medieval Spain. They are just a few summer camp activities that will mean your holiday is an unforgettable one. If you want to find out more about these activities, keep on reading! They might surprise you!
What are the best summer camp activities out there?
Experience the thrill of windsurfing
This cool sport was created by Tom Blake in the 1930s as one of the most popular sports for young people and so it is no surprise that it features in the programme of activities at summer camps such as ISC Spain. If you've never tried out this sport, there's the opportunity to learn and to be guided by windsurfing specialists on the water.
Learn a new language
Another extremely popular summer camp activity is learning a new language. 7,000 different languages are spoken across the world so if you want to learn one, it is important to choose well because that can have a big impact on your future career. Spanish, for example, is spoken by more than 500 million people on the planet and it is of increasing importance at an international level. What better time is there to start your learning experience than at a stay at a summer camp in Spain?
Defy your fears with a zip-line
Lots of summer camps have exciting activities like a zip-line, as it is a fun and safe way of overcoming a fear of heights, improving your agility and you get to feel like a real adventurer.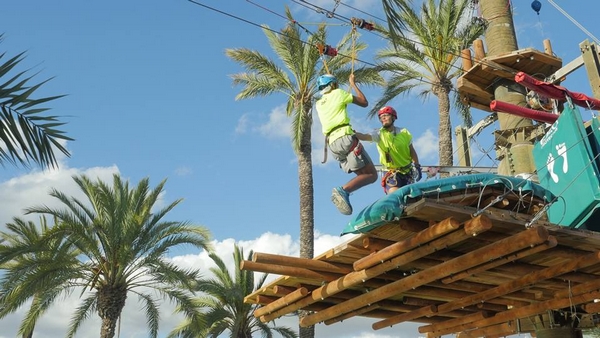 Ride a jet ski
Jet-skiing sounds a bit dangerous, no? Well not at ISC! With the help of supervisors and well-trained experts, learning to drive a jet ski is not only easy but also safe and lots of fun. Invented in the 1950s, jet skis pride themselves on being the most ecological form of maritime transport, which has only increased their popularity.
Improve your swing
A significant percentage of young people who come on our summer camp are sporting enthusiasts who want to either perfect their favourite discipline or try out something new. Football, hockey, basketball, tennis – the list goes on and on. In the last few years, however, golf has seen an increase in its popularity amongst young people even though golf clubs and schools have become more expensive. Therefore, a summer camp with golf at the centre of it is one of the best options for teens to improve their swings and perfect the wonderfully challenging sport.
Explore medieval castles
What's more fun than going to any old summer camp? Going to a summer camp in a foreign country which could be on the other side of the continent or of the world. From a cultural perspective, it's a golden opportunity to expand your horizons and explore the way that people live, what they experience and the way they have fun. One of the biggest attractions in experiencing the Spanish way of life is a visit to the medieval castles which are dotted around the Iberian Peninsula. Not many summer camp activities can compare to a tour of the Castle of Coca in Segovia, the Castle of Loarre in Aragón, the Castle of Belmonte in Cuenca or the beautiful forts of Alicante – the Castle of Santa Bárbara, the castles in the Vega Baja region, the Castle of Ayala and many more.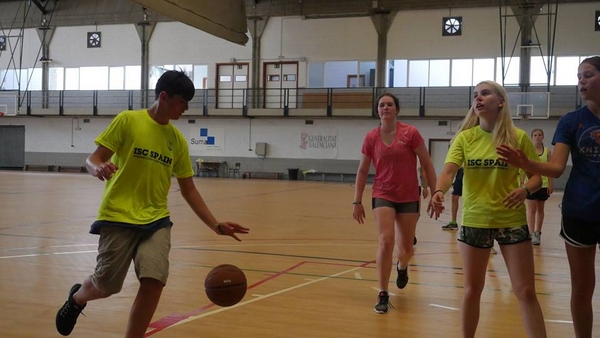 Of course the list of summer camp activities extends far beyond the ones mentioned here but these few ideas are just to demonstrate the incredible amount of options on offer for young people. If you have enjoyed this article, next up is six benefits of learning in a summer camp environment!