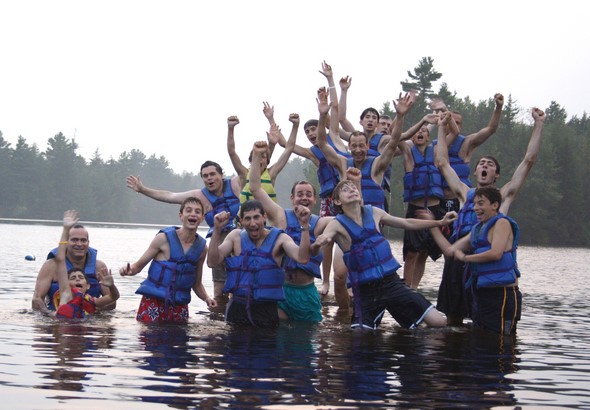 There's no doubt that young adults of all ages feel a certain predilection for summer camps; In this environment, excursions, sports and leisure activities are day-to-day occurrences, making campers learn and relate like in no other place. A study has recently analyzed the social effects of summer camps for children, revealing a rather impressive fact – Not only does the experience improve friendship and social skills, but also provides high levels of both happiness and satisfaction.
Summer camps for children are guaranteed to help them make friends and improve happiness, something that has recently been stated in a study published by Sunshine Parenting, after surveying over 3,000 different children from 7 different camps. Based on their opinions and responses, researchers determined that his experience has a positive effect on young adult's ability to relate and socialize, in fact the data makes it quite clear – 95% of campers improved the aforementioned skills.
Surveys which were conducted during 2014, state that children learn to listen to their friends a lot more (according to 60% of opinions), to make others have a pleasant time in their company (64%) and to understand their feelings (62%), amongst many other important emotional aspects. The responses from the parents further reveal the impact that summer camps have had on their children, stating that 100% of them made new friends in this environment; If we dive even further into this statistic, we can see that 44% made an average of 10 friends during their stay.
But not all summer camps are the same, everyone is characterized by their programs, which sometimes focus on a particular sport or activity; However it's safe to say that the best camps know how to combine both fun and leisure with learning, which can then be applied to adult life, such as learning a new language – A skill which undoubtedly provides countless benefits during both infancy and adulthood.
Happiness and Summer Camps
It may come as a surprise, but this study directly associates happiness with summer camps, with a staggering 86% of children saying that they felt happy the majority of the time – A very impressing percentage.
The most interesting fact the study revealed, was that when asked what they most liked about these camps, most children responded with words such as 'fun', 'friends' and 'happy', as well as statements such as, 'I love the outdoors and making new friends', 'The camp is really fun, and although making friends is usually difficult, there it was really easy', further enforcing and confirming the aforementioned statistics.
Spending time at a summer camp proves to be a very beneficial experience during childhood; Friendship, sports and learning a new language have highly positive effects on personal and emotional development, providing a wonderful adventure in every sense of the word which millions of parents reward their children with after a year of school.
It is also worth mentioning the impact that summer camps have on the tourism sector – In Spain alone, they contribute to 31% of the foreign tourists in cities such as Madrid, Alicante and Barcelona; Considering their countless benefits, it's safe to say that a very promising and successful future lies ahead for summer camps.