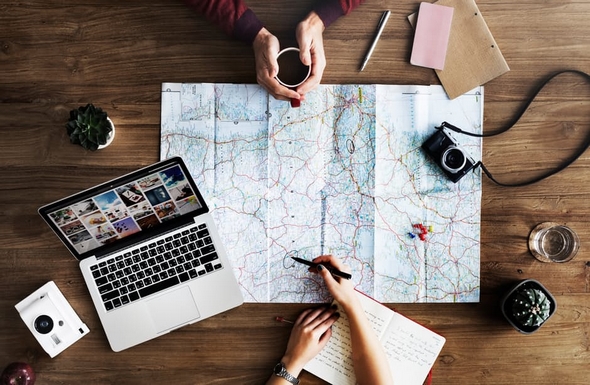 Are you thinking about spending your summer vacations abroad? There are many ways to enjoy summer away from the family environment that we frequent most days of the year. From taking a language course and living with relatives in other countries, to volunteering and signing up to a summer sports camp. If that wasn't enough, numerous studies have revealed the positive impact these experiences have on young adults; If you wish to enjoy the best summer experience of your life and get the most out of your holidays, you cannot miss out on the following opportunities – You will not be disappointed!
Did you know that Spain holds the first place in the world rankings for competitive tourism? Another 135 countries battle for this spot, with Spanish destinations winning two consecutive years, according to the World Economic Forum; The main reasons being the impeccable security of the country, its endless culture, its heritage and of course entertainment, all of which can be found in cities such as Alicante, Madrid and Valencia.
If you are planning a summer vacation abroad, what better country than Spain to choose for this adventure! Whatever the case, we invite you to discover some of the best ways to spend the summer period in foreign territory. Learn The Spanish Language!
With more than 500 million Spanish speakers in the world, Spanish has become one of the best rated languages on an international level, hence why more and more young adults decide to learn this language – A unique experience in itself which can be further enjoyed by participating in a Spanish course in Spain, whose many benefits cease to amaze us: linguistic immersion, losing one's native accent, independence, self-assurance etc. proving just why it's one of the best ways to spend summer vacations abroad. It is also worth mentioning that Alicante, Barcelona and Valencia are the best cities to learn the Spanish language.
Sign up To A Summer Football Camp
For millions of young Europeans, the summer months present a perfect opportunity to enjoy the king of all sports – An activity that can be enjoyed even further in one of its biggest homes, Spain. A great way to enjoy this adventure is joining a summer football camp, where specialized teachers monitor and help us improve their sports skills as well as teaching us new techniques and advanced strategies, providing us with more enjoyment for the sport like never before. If you are interested in taking part in this experience, we recommend these summer camp books.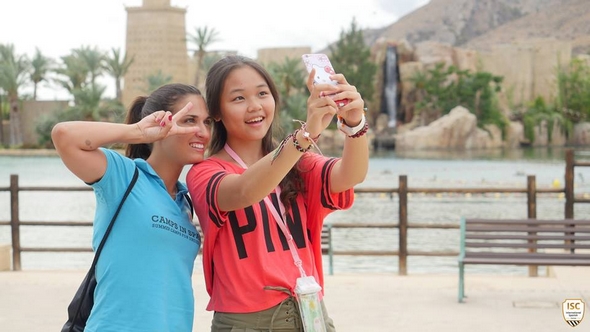 Living With Families Abroad
It's safe to say that when it comes to young adults, taking responsibility for the costs of accommodation, food and travel can be a difficult challenge; Much more advisable is experiencing independence with the help of relatives or friends of relatives who reside abroad. This way they can enjoy their vacation with the best of company whilst learning new cultures, heritage and native traditions in the most pleasant of ways – A dream holiday!
Become A Volunteer
Although pertaining to the minority, this experience has nothing to envy previous options for young adults who are committed to social causes related to environmentalism, animalism or the defense of human rights. Whilst tourists visit museums, monuments and historical buildings, volunteers are presented with the opportunity to dive into the fabric of society, thus understanding and learning about the culture and customs of the foreign country the visit whilst appreciating its gastronomy, heritage, minor imperfections and great virtues.
In view of the aforementioned, it's safe to say that planning a summer vacation abroad can be a great idea for young adults, who are guaranteed to benefit from learning new languages, playing sports and increasing their cultural backgrounds.