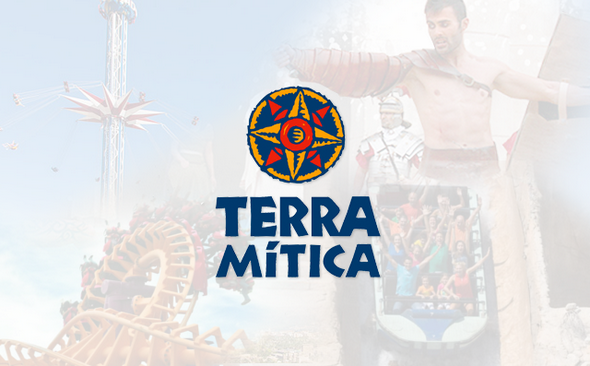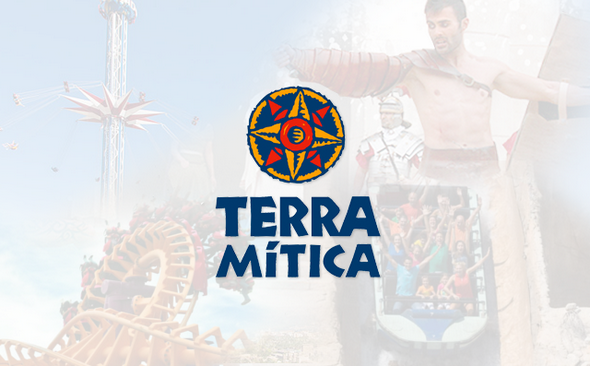 Talking about Terra Mitica theme park situated in Benidorm is much more than just exposing one of the most important leisure centers in Europe; Being one of the most important attractions in Valencia, this theme park has managed to unite entertainment, exciting attractions and history with whole entire sections of the park being dedicated to historical periods of time, ranging from Greece to Rome, the mysteries of Iberia and of course Egypt, whose re-creation has been done to perfection – Something you can't miss out on!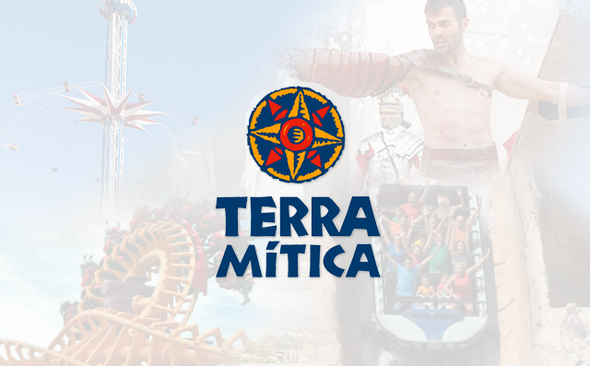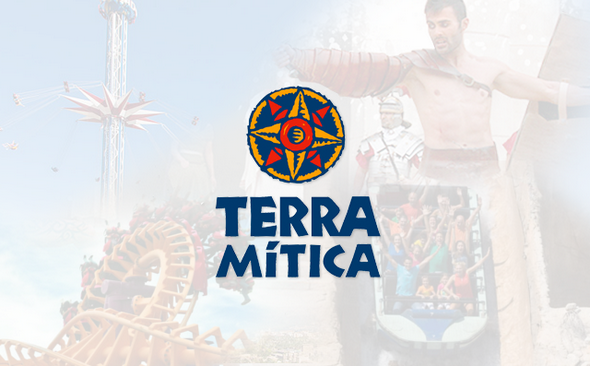 The sea breeze, paradisiacal beaches and one of the best climates on the Mediterranean coast makes Terra Mitica an unforgettable experience for the whole family – Proof of its success can be found in its 1.1 million visitors who enjoy its countless attractions and shows. As we will go into below, Benidorm has no reason to envy other distinguishable parks such as Terra Natura, Aqualandia or other similar tourist attractions in Alicante.
15 Years of Fun and Adventure
In order for Terra Mitica to gain international popularity, it has received constant updates since its creation at the start of the century; Throughout its short but intense journey the park has increased its number of rides and attractions, some of them being as ambitious as the 'Misterio de Keops' and the journey through Iberia aboard the 'Tren Bravo' which was open for seven full years
Year after year these attractions, as well as many others, have contributed to its overwhelming success, however Terra Mitica is not a theme park that accepts stagnation; One of its more notable additions was the incorporation of characters from famous children's shows such as Maya the Bee and Heidi – Iconic figures for the younger family members and instantly recognizable by adults. It's safe to say this theme park knows how to adapt itself to the demands of its ever changing public.
From Egypt to Ancient Rome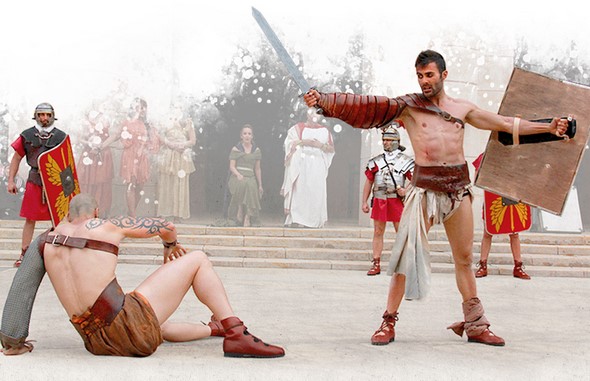 Realism, charm and accuracy go hand in hand in the theme-based sections of Terra Mitica, where we can enjoy taking a trip back in time through locations such as Anciente Rome, Greece, Iberia and Egypt. Both big and small will marvel at the Falls of the NIle, Port Alexandria, the Roman Coliseum, the Arc de Triopmhe, the Minotaur's Labyrinth and of course the Anilus – A boat engraved with Egyptian hieroglyphics that is sure to enchant and amaze. Every section is packed with countless details, statues, columns, monuments etc. – A perfect recreation.
Attractions Tailored to Everybody's Tastes
The cultural themes found in Terra Mitica, always surprise those who visit, but what is an amusement park without rides? For adrenaline junkies, there is nothing like the Tornado, an 80 meter high tower with chairs that spin at a frantic pace. The Flight of the Phoenix, however, places us at the top of a 54 meter tower that descends at speeds that reach 100km in less than 3 seconds – Are you sure you still want to have a go? Whereas the Titanide roller coaster entices us to experience adrenaline at speeds of vertigo, the Inferno roller coaster leaves its brave users feeling like a spinning top.
If you want to enjoy less-intense rides and attractions, the Catarats del Nilo is a perfect example, with its child friendly version being the Akuatiti and the Furia del Triton, which takes us on a journey filled with lots of fun and water. In the Port of Alexandria you can take a placid sail by the Mediterranean sea, and if you are still looking for more water activities, the Nile River is a perfect place to take a splash. Finally you must experience some of the older and classical attractions Terra Mitica has on offer, such as the Icarus swings, the Synkope, the fair wheel Rotundus and the Templo de Kinetos, which has now incorporated 5D themed cinema technology which has gained the approval of Zeus himself.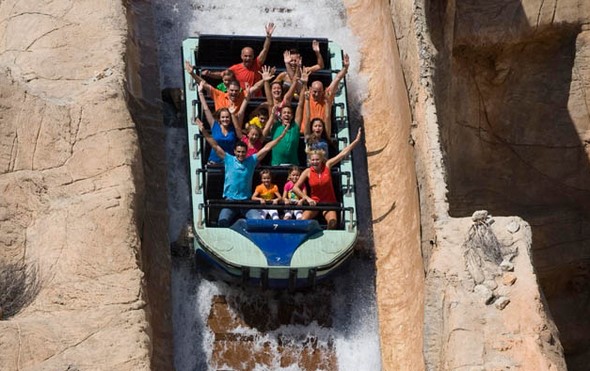 It's safe to say that Terra Mitica is a distinguished Valencian tourist attraction that is aimed not only for fans of history and adrenaline but for those who also wish to live an unforgettable experience.
Images courtesy of Terramiticapark.com