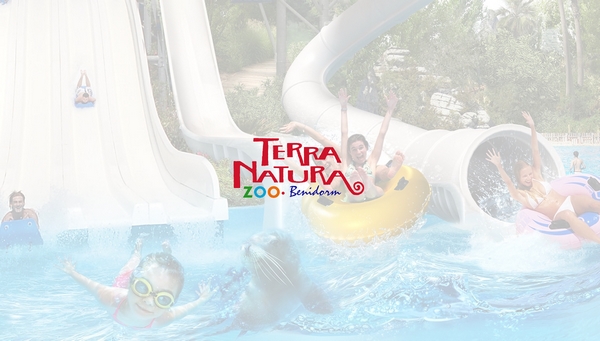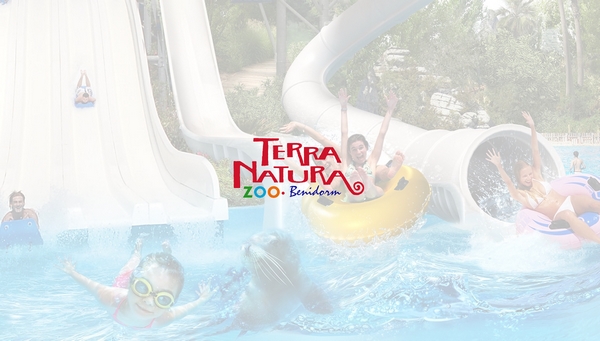 There aren't many zoos in Europe that can compare to Terra Natura in Benidorm. It is a natural paradise – the habitat of hundreds of exotic species. Thanks to its collection of animals, the fantastic shows that the staff put on with the wildlife and its beautiful scenery and architecture, the zoo is an unmissable day out for anyone who is visiting Benidorm and the Costa Blanca. Read on to see what Terra Natura has to offer.
Spain is full of zoos and nature parks. Good examples of them are the Zoo Aquarium in Madrid, the Loro Parque in Tenerife, the Cabarceno Natural Park in Cantabria, the Acuario in Sevilla or the popular Biopark in Valencia. However, Terra Natura Zoo Benidorm has something special that makes it stand out from the rest.
Going into this wildlife park is a chance to literally immerse yourself in nature. The concept of 'zoo-immersion', which has been pioneered in Europe, was born with the purpose of designing habitats that allow you to come into contact with the animals, almost as if you were in the wild with them.
Due to this concept, Terra Natura has been labelled as a modern, cutting-edge zoo, where visitors of all ages can feel like they are in a forest, a savannah or in other ecosystems that exist in the park. There is also an aquatic space – Aqua Natura – with a plethora of slides, swimming pools and places to take a dip whilst enjoying the hot Mediterranean sun.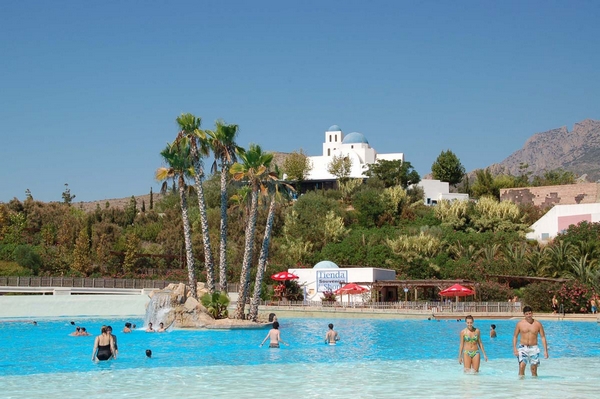 As you're about to discover, there is also a plethora of scenery, environments and species from across the world in Terra Natura Zoo Benidorm.
Why is Terra Natura one of the most popular zoos in Europe?
A mixture between a zoo and a safari, Terra Natura Zoo in Benidorm has surprised not just the general public but also industry experts, with the immersive experience a big hit for all. Its different areas and attractions are designed to allow the visitors to get closer to the animals and see them through subtly hidden barriers in order to create the overwhelming sensation of being at one with nature.
The numbers at the zoo are staggering! The park has more than 1,500 animals of 200 different species and 50 of which are in danger of going extinct, such as the Asian lion or the Indonesian tiger.
On top of that, all of their natural habitats have been recreated with indigenous vegetation. Across 300 thousand square metres of Terra Natura, there are four different areas of wildlife:
Pangaea – it either stings or it bites
Step into the mysterious and extraordinary world of Pangaea and its venomous creatures. Tarantulas, African scorpions, highly dangerous snakes and dart frogs live in this area of Terra Natura.
The Americas – the wonders of the New World
Monkeys, ocelots, jaguars and other creatures from the Americas are to be found in this section and this is one of the most popular areas for younger visitors.
Asia – the exotic nature of the Far East
There is nothing like walking around the Asian landscape and coming into contact with its wildlife if you want to feel like an adventurer. In the Asian area, you will see elephants, Indian rhinoceroses, tigers, leopards and more.
Europe: a more familiar environment
The final area of Terra Nature is a much more familiar place, but that is not to say that it is any less intriguing than the other zones.
The prices of the zoo are extremely affordable. Of course, the entrance fee depends on the age of the visitor, with different price brackets for kids (4-12 years old), adults (13-59 years old) and seniors (more than 60 years old).
Terra Natura in Benidorm is a tourist attraction which appeals to all ages. If you love nature and you want to get up close to it like never before, then we recommend a visit to this brilliant zoo, which has captivated thousands of visitors since it opened 13 years ago.