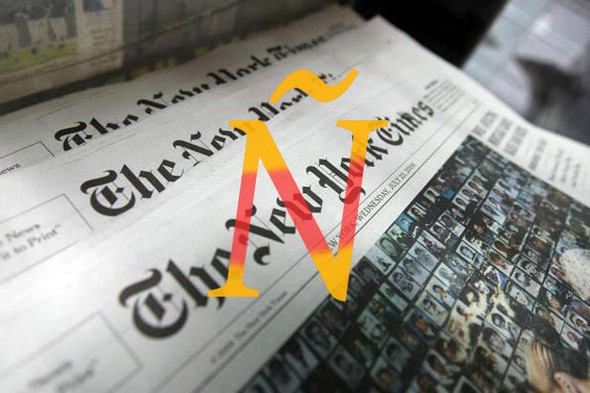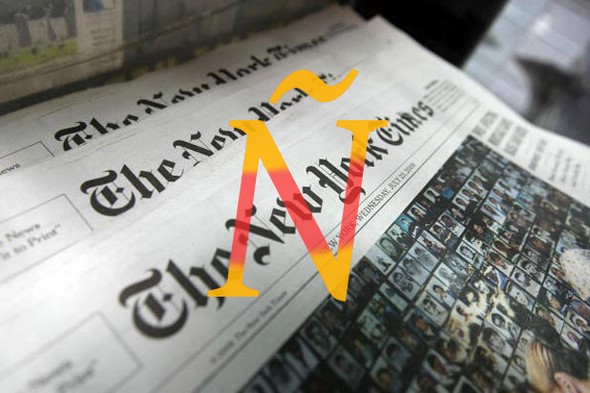 More than 500 million Spanish speakers can now celebrate due to the prestigious 'The New York Times' launching its first online edition completely in Spanish; This initiative marks a before and after for journalism demonstrating just how important the Spanish language has become on an international level – A language that has a big future ahead of it.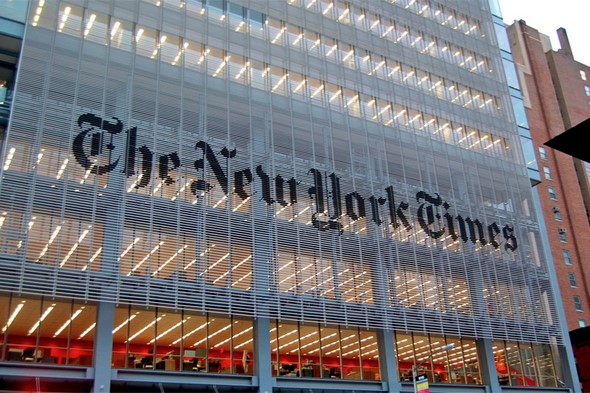 'The New York Times' isn't just any newspaper, alongside the 'Wall Street Journal' and the 'USA Today', it is proud to be one of the most read newspapers on an international level, with around 20 million daily readers, being the most purchased newspaper on Sundays in the United States. Head editor Dean Baquet has taken a step forward in his 'Digital Battle' by publishing the very first version in Spanish. Since February, the digital space of 'The New York Times' has captured the attention of the Spanish geographical public offering a considerable amount of content solely published for the Latin American demographic.
" The USA market was saturated," states Elías López, " So it was obvious to aim at the Spanish population due to its close proximity, cultural similarities and economic relations." International editor Lydia Polgreen put this new international expansion into place, which now even includes China, however this new project does not intend to compete with the main newspapers in Center and South America, " There are newspapers in Latin America that are doing a generally good job; What we are doing is an experiment, and of course one we are taking seriously." concludes López.
Since beginning in 1851, the newspaper created by Henry Jarvis Raymond and George Jones has won over 100 Pulitzer prizes, and has been characterized by its modern and trendsetting line of newspapers. After popularizing 'Black Friday' on its pages and for the first time in journalism having a virtual based newspaper, it has once again succeeded by opening its contents to the Spanish population. In 2014, it published its first editorial in Spanish centered around the Cuban conflict, which would be followed by another four, testing the impact it would have on the Spanish demographic, which in hind-sight must have been very positive.
A Spanish 'New York Times' – Why?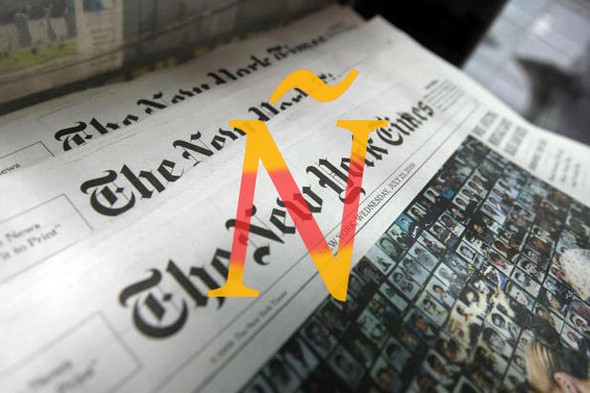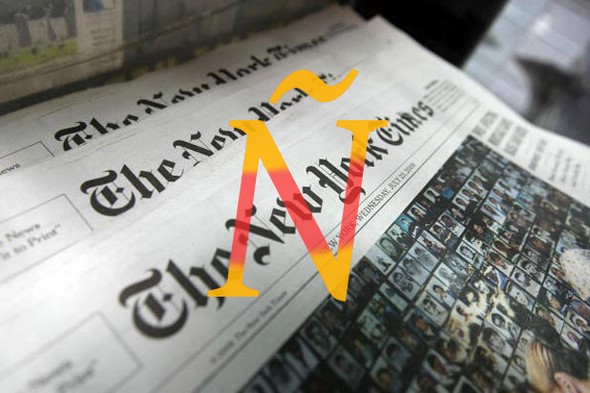 The keys to understanding why 'The New York Times' has undergone this change are related to demographics, politics and economics; As you may already know, Spanish is the official language in more than 20 different countries spanning across five different continents, being the 3rd most spoken after Mandarin and English.
Furthermore, in the USA, the Spanish language is increasing at an unstoppable pace explaining why it is now the 2nd most spoken language in the country with 15% of the population being Latino, and as a consequence Spanish is their first language. These figures however are not consistent, such as in Miami where figures soar to 80%, where as in New York they fall to around 17% and in the states of Maine and North Dakota, they barely reach 2%. Beyond these staggering figures however, we cannot ignore the many political reasons; Diplomatic relations between Cuba and the USA are starting to normalize and readers from the country led by Raúl Castro are a market waiting to be exploited. We cannot forget that Mexican Carlos Slim became the main shareholder of the newspaper in 2015, which may have encouraged a Spanish edition to be published.
Whatever the case, it is a sensible initiative that will be more than welcomed by the Spanish speaking community; Learning languages is fundamental in our society and those how speak English as their first language do not hesitate to choose Spanish as the second. Maybe it is a direct result of this that the Alicante Summer Camps have become so popular, considering their many benefits such as the possibility of learning this invaluable language.