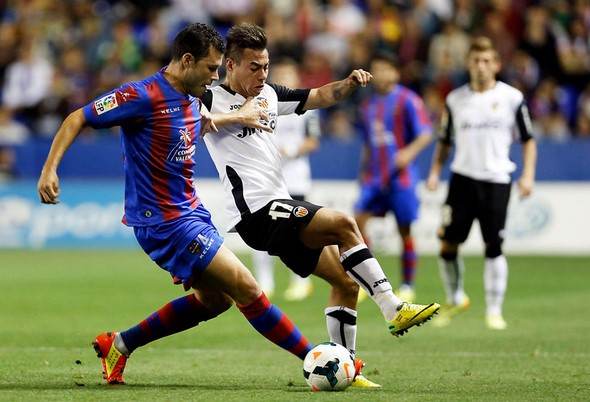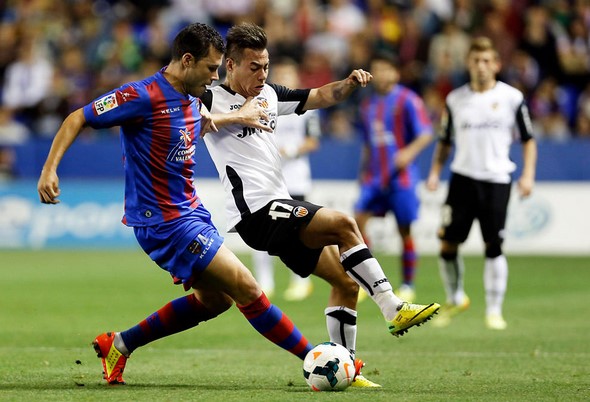 22 Players, 2 clubs, 1 city; With nearly a century of history behind it, the Valencia Derby is one of the most spectacular in the Spanish League thanks to the passionate rivalry of its players, which we have already mentioned in the 5 most explosive derby's of this competition. A fraternal clash in every way of the sense that has nothing to envy of its European counterparts. We will now have a look at seven facts covering its history, sporting animosity and of course its protagonists.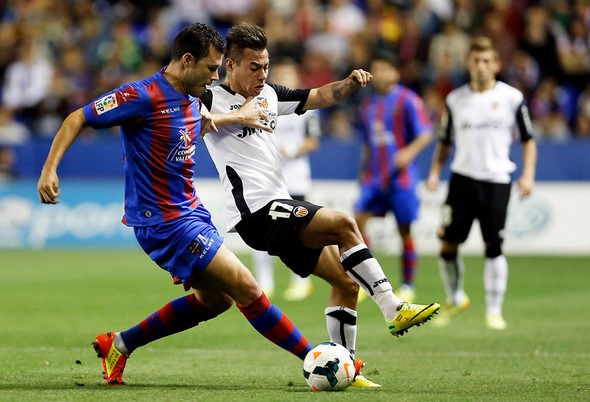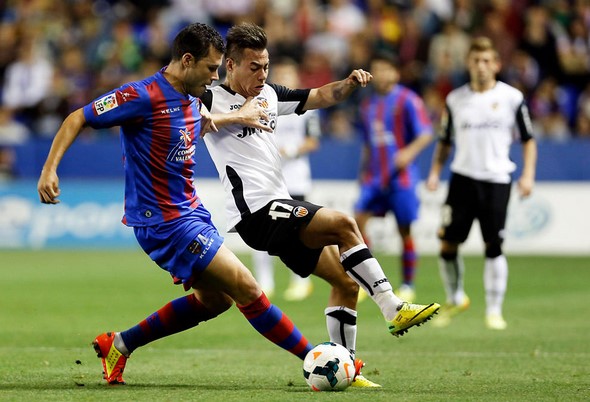 Why is it one of the most exciting encounters? In all the history of Spanish football, there is only one clash between teams that has generated such a rivalry in so few encounters, considering the sparse number of matches against each other. It's surprising just how popular the Valencian Derby has become, considering none of the teams can compare to those of the league, which is capable of gathering more than 22,000 spectators during a 90 minute match.
Historic Rivalry. Winning spirit has always accompanied these teams since their founding's (Levante U.D. in 1909 and Valencia C.F. in 1919) and confrontation between the two teams has been inevitable. In regional competitions, cups and leagues, the rivalry between the two teams has been considered extraordinary considering they have only clashed on 30 official occasions – A meagre figure compared to the 228 times the Clasico of Real Madrid and Barcelona have squared off.
1963 – The First Official Duel. The 28th of September, 1963, would be the first Valencian Derby on Mestalla soil in the highest category of national football; The result was of little importance (5-3 to the 'Che' team), considering the 22 players who took to the field gave it their all for the love of their sport – The same love and dedication which made history.
2007 – Historical Goals. In the final stretch of the season, Levante U.D. faced their arch-rivals; The clash ended with 3 players being sent off, creating controversy, and the match ending 2-4 in favour of the Levantines, a short lived victory however, with Valencia C.F. besting them 1-5 – Something etched both into history and the memories of their arch-rivals.
More Wins, More Controversy. To a greater or less extent, controversy has always been present in derbies, and Turia has been no exception; One of the greatest victories by Valencia took place during the 2004-2005 season, when Mista closed the game with a ghost goal. In 2010, history repeated itself, this time with a goal by Juan Mata which could have been considered offside. Controversy is never something positive in such a beautiful game, but most people will agree it adds to the thrill of the matches.
Players With Most Play-Time? Ballesteros and Albelda. With more than a hundred games having been played (Including friendly matches) David Abelda and Sergio Ballesteros pride themselves as being the players with most time spent on the football pitch, however amongst the current athletes, the top scorer is Pablo Piatti, followed by historical legends such as Gaspar Rubio and Fernando Gómez Colomer.
Complete Control For The Black-White Club. Despite being two equally matched teams, the balance tends to lean towards Valencia C.F. with 17 victories against Levante U.D. and 6 draws – In fact, Mestalla is one of the few arenas where their opposition has never won a single victory to date.
An Example To Follow. This duel between brothers has been constantly published for over 100 years, with each of its team members competing at the very highest of their potentials, demonstrating a real show of sportsmanship, whilst also setting a perfect example for the new generations of boys and girls, both nationally and internationally, participating in this sport at summer football camps.
The Comunitat Valenciana recognizes sport as one of its greatest attractions, hosting numerous sporting attractions (tennis, basketball, surfing, kayaking etc.) as well as being the home of some of the most popular sporting events such as the Volvo Ocean Race – Without a doubt a definitive reason to visit these lovely coasts.