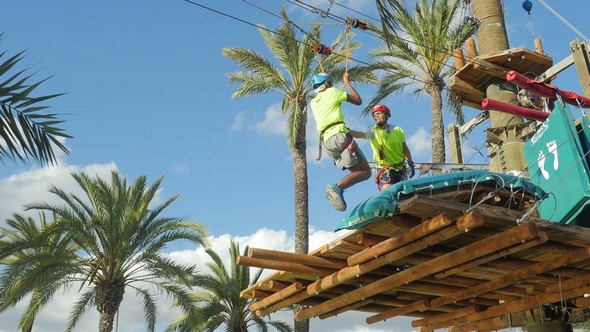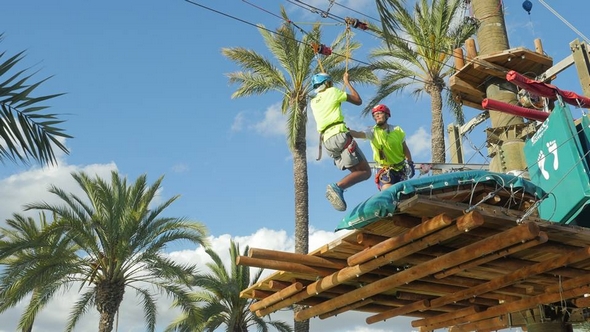 More and more pediatricians and specialists recommend spending the summer holidays at language camps, sports camps as well as other such activities; Socializing as well as being more tolerant, acquiring useful knowledge, and learning to be more independent are just some of the invaluable benefits of this experience – In short, there are countless reasons why summer camps are important. If you wish to discover them, continue reading as the following paragraphs will look dive further into some of these benefits.
The school year has ended, the long-awaited summer months arrive, and now what? Spending the summer holidays playing video games, chatting on our phones or lazing around in front of the tv is considered a big mistake, considering how our time can be well spent on much more productive activities. Come and join us as we discover why summer camps are so important, and what benefits your young ones can reap from this experience.
Take Advantage of The Summer Holidays
What do the summer holidays mean for most teenagers of student age? Three months of very little to no productive activities; Wouldn't it be even better to take advantage of this period of free time to learn a new sport, make friends from different exotic countries such as Spain or learn a new language? These are just some of the reasons why millions of parents decide to send their children to summer camps – Thriving environments that turn the boring summer months into an enriching experience.
Learn To Share and Be More Tolerant To Others
Staying at a summer camp broadens one's horizon to different cultures and develops a more tolerant mentality; There are countless risks of living in the same place for too long, spending a period of time in a foreign environment with boys and girls from other countries and cultures helps us learn to tolerate and respect aspects of their lives different to our own.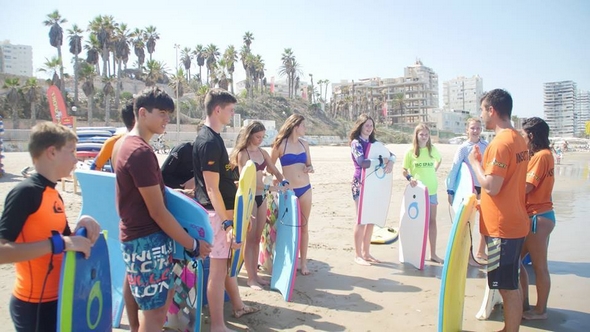 Improved Communication Skills
Another benefit of studying at a summer camp is the improvement it provides to both social and communicative skills, both of which are usually lacking at an early age but that can easily be fixed spending the summer holidays at a sports or language summer camp, whilst at the same time making friends for life, allowing them to be more open and communicative.
Learn New Languages
Not all summer camps have the goal of teaching sports or providing adventure programs, some of them, such as ISC Spain, combine these activities with learning the Spanish language – A language of growing international importance, which already has over 500 million speakers. It's safe to say, another important reason why summer camps are important.
First Contact With Freedom and Independence
Traveling and living in a foreign country at the tender age of 13? Ludicrous? Not at all! Summer camps provide the benefits of freedom and autonomy in a safe and expertly controller environment; In fact, although students may feel safer at home, they won't be able to experience the same sense of freedom and liberty as they would elsewhere. This autonomy helps them mature and be consistent with their actions, requiring them to acquire responsibilities that were previously unknown.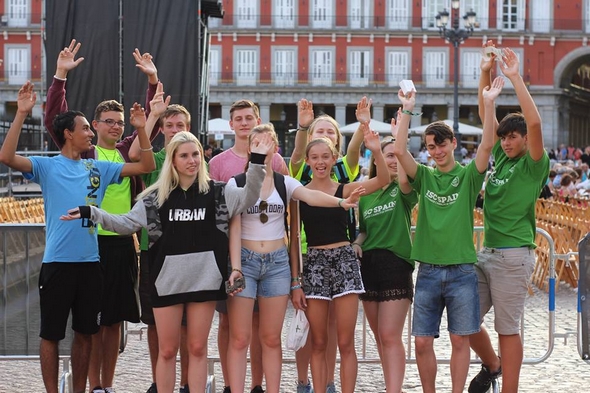 It's clear to see why summer camps are so important, so you cannot afford to miss out on this experience during your next summer holidays. There is so much to discover, so much to see and so much to experience at a summer camp – Are you ready to spend your summer holidays having an unforgettable adventure?